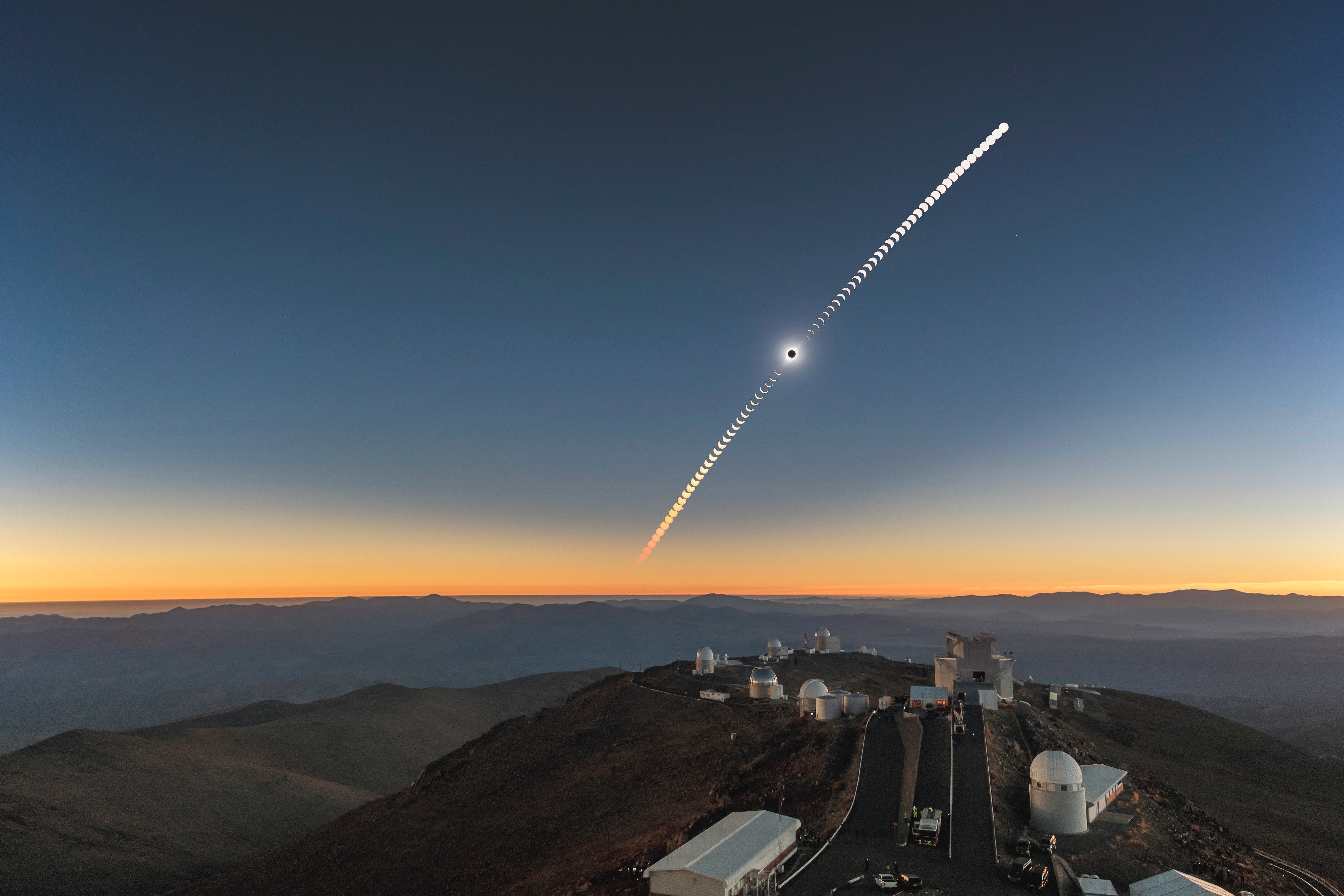 The Moon's dark inner shadow during the total solar eclipse July 2, 2019, fell mostly on the open waters of the South Pacific Ocean. The only land over which the event was visible was Chile and Argentina. Both countries opened wide their arms to welcome throngs of eclipse chasers. For many who traveled to South America, this would be their second total solar eclipse. They had seen their first one – and caught eclipse fever – August 21, 2017, in the United States.
Fortunately, the weather was excellent, and the eclipse occurred in a cloudless sky (except for a low-lying marine layer of clouds that scared some viewers but didn't impact the event at all). Hundreds of thousands of people saw the event, and a tiny percentage of them also photographed it. As these images demonstrate, it was an amazing spectacle.
People already are planning a return to South America for the next total solar eclipse December 14, 2020. Once again, Chile and Argentina will be the only choices for observing from land. And once again, Astronomy magazine, in association with TravelQuest International, will provide one of the best experiences possible. Check out all the details
here
.