Astronomy Magazine – Your source for the latest news on astronomy, observing events, space missions, and more.
Picture of the Day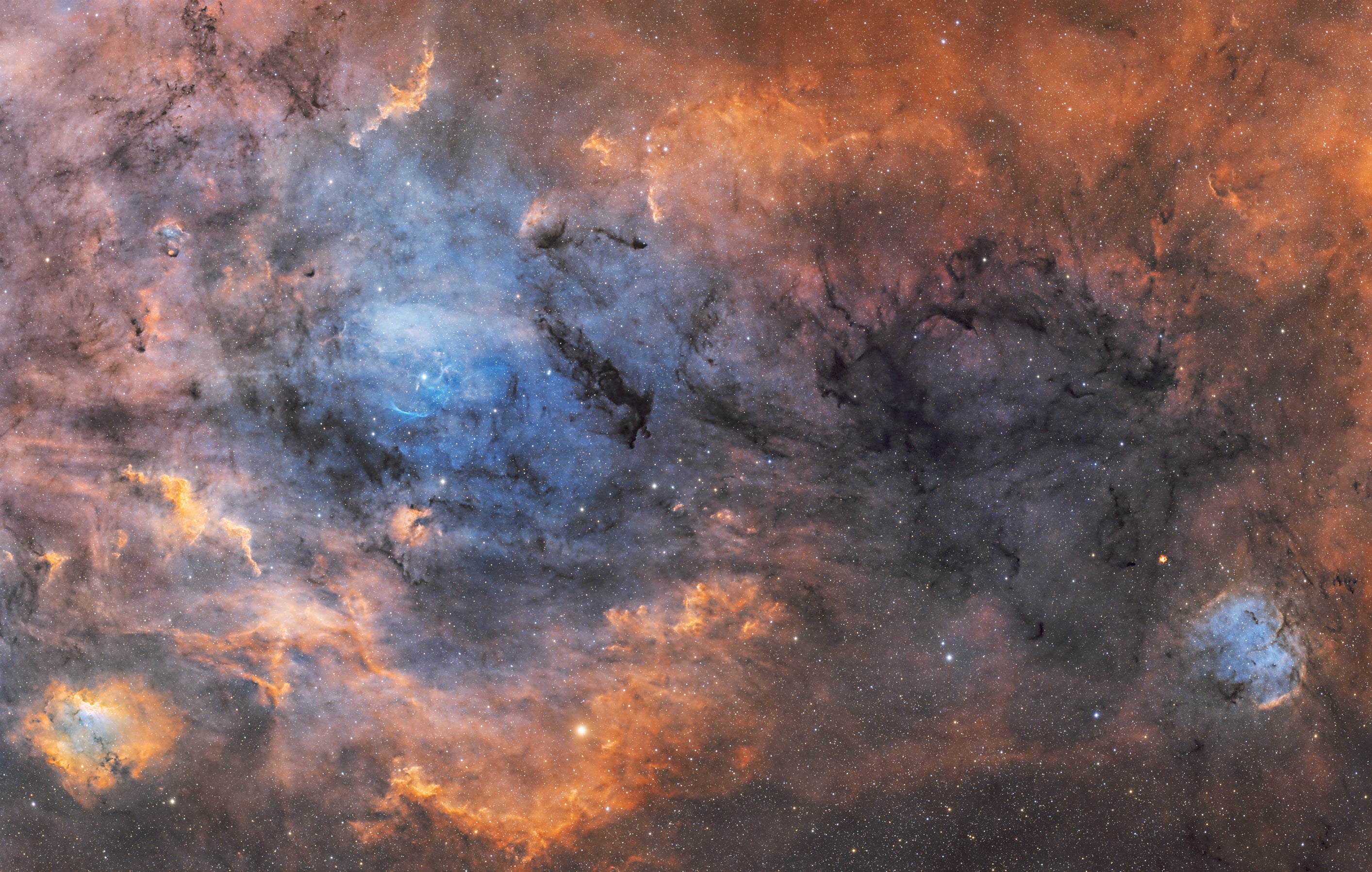 Jeffrey Horne from Nashville, Tennessee
Emission, reflection, and dark nebulae — this scene in Cepheus has it all. The region lies just north of the oft-imaged Elephant's Trunk Nebula in IC 1396. This Hubble-palette image represents 174 hours of exposure with a 2.4-inch scope.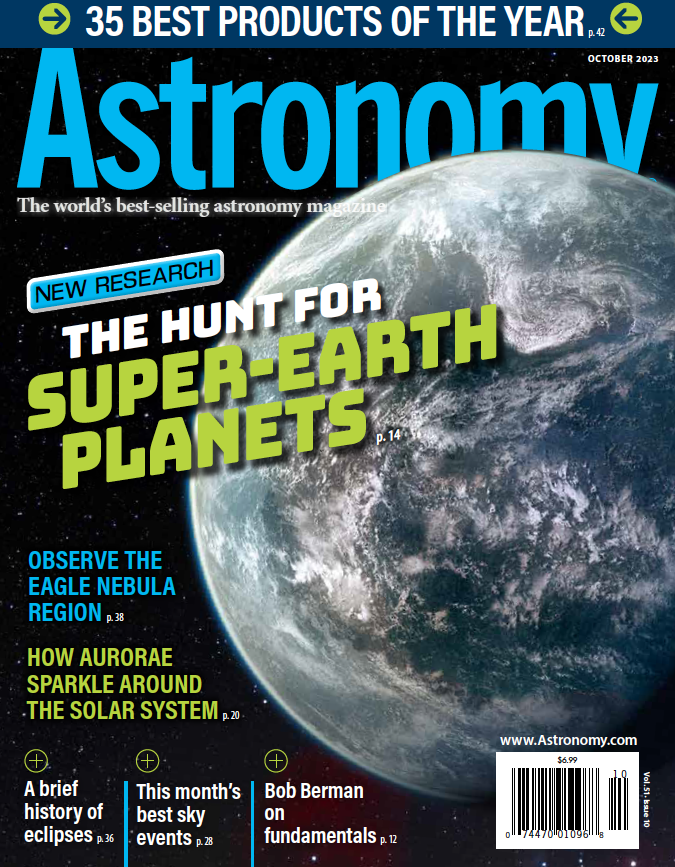 October 2023
A timeline of famous eclipses
Explore great summer nebulae