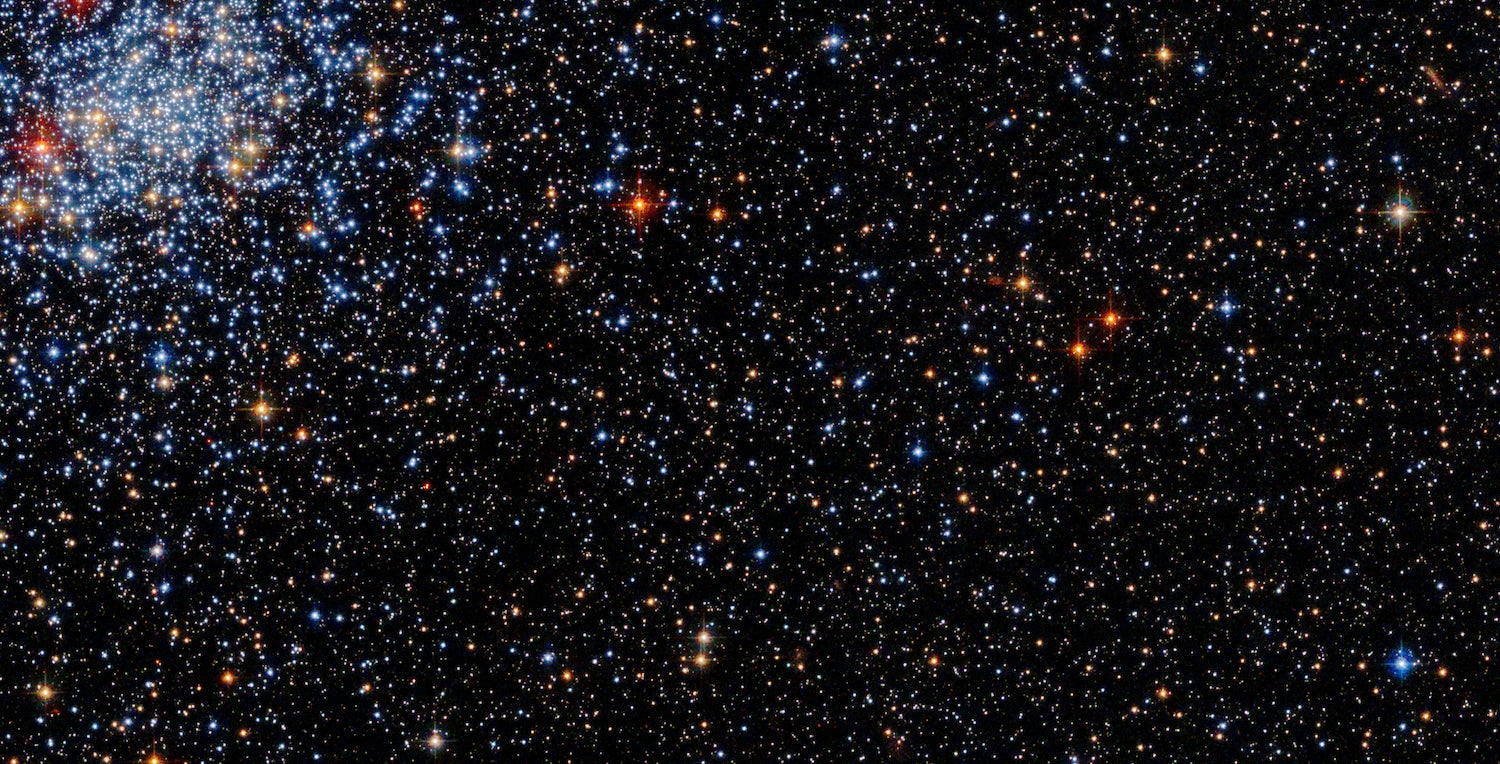 In the autumn of 2002, I had a not-so-typical observing experience. My wife and I lived in El Paso, Texas, and we had a small observatory just a stone's throw from our house. About 2 a.m. one morning, I walked out to the building to observe some double stars. When I got there, I noticed the door was ajar, and something about it felt odd.
So — and I've never done this before or since — I pulled out a small pocket flashlight and switched it on. There, in the middle of the observatory, was an adult skunk. And it was looking right at me.
I remember thinking, "Well, as long as it's facing me, I'm safe." I turned around and went back in the house to fetch a camera. A few seconds later I returned to the yard, only to see my mammalian visitor scurrying out between the bars of the fence.
Of all the time spent in that observatory, the most profound lesson came from that night: Always close your doors.
Give it a shot
Whether your most memorable sky session involves an unexpected visitor or an unforgettable sight through the eyepiece, we want to hear from you. Astronomy is accepting brief write-ups about your best, most remarkable, favorite, and/or weirdest observing experience in celebration of our 50-year anniversary. The winner will receive a brand-new 8-inch telescope from Celestron.
Your most memorable observation doesn't have to be a 16th-magnitude quasar, Gyulbudaghyan's Nebula, Pluto's moon Charon, or individual red giants in Omega Centauri. It could be a sighting of Jupiter with its four Galilean moons in a notable pattern, or a high-power look at the Moon's Clavius Crater with its curving pattern of ever smaller craterlets. Alternatively, your story could be about something unique that happened during your astronomy journey or an observing session, like my own story. In other words, any type of tale has a chance to win.
The rules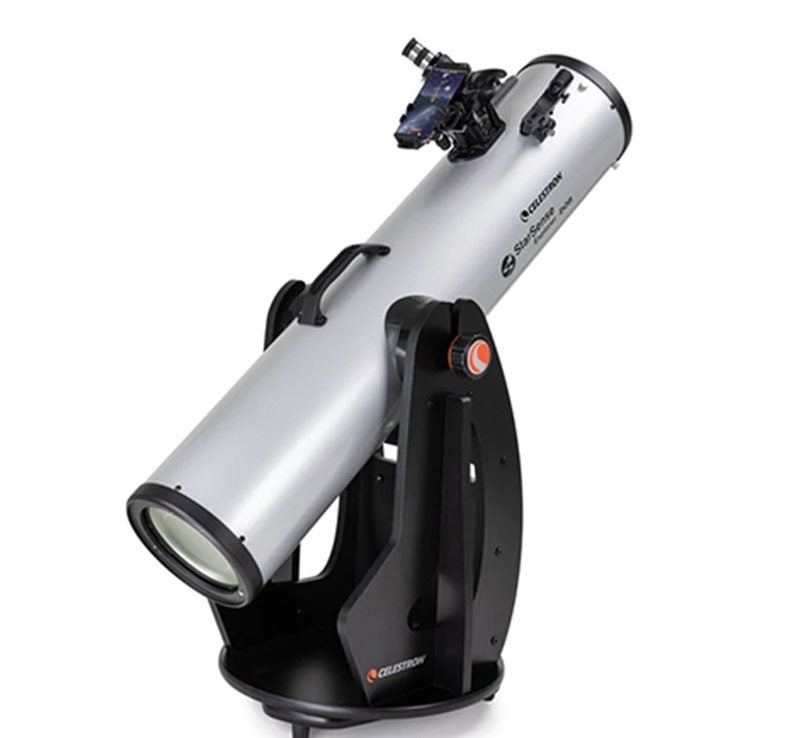 Send entries to essaycontest@astronomy.com with the subject line, "Celestron Essay Contest." The length must be between 50 to 350 words, and multiple essays are allowed. Please include your name, address, and phone number. Contestants must reside in the U.S. and be over the age of 18 on the date of submission. Employees and stockholders of Kalmbach Media Co. or Celestron and their families are ineligible to participate. No purchase is necessary to participate. Void where prohibited.
The winning entry will be chosen by Astronomy editors based on its flow, clarity, and originality. The winner will be announced on Astronomy.com and may appear in a future issue. The contest begins July 5, 2023, at 12:00:00 A.M. CDT and ends no later than Aug. 31, 2023, at 11:59:59 A.M. CDT.
The prize
Our friends at Celestron have demonstrated their generosity by donating the prize for the winning entry: a StarSense Explorer 8″ Smartphone App-Enabled Dobsonian Telescope.
This fully operational system includes the optical tube, Dobsonian base, StarSense Explorer dock, eyepiece rack, 2″ Crayford focuser with an extension tube and a 2″ to 1¼" adapter, a 25mm eyepiece, and more. For more information on the scope, read our review of the 10-inch model in the April 2023 issue.
The price for the scope is $799.95 ARV. The winner will receive a 1099 form and will be responsible for any related taxes. Full contest details are on our website: https://www.astronomy.com/celestron-essay-contest-rules/.
More stories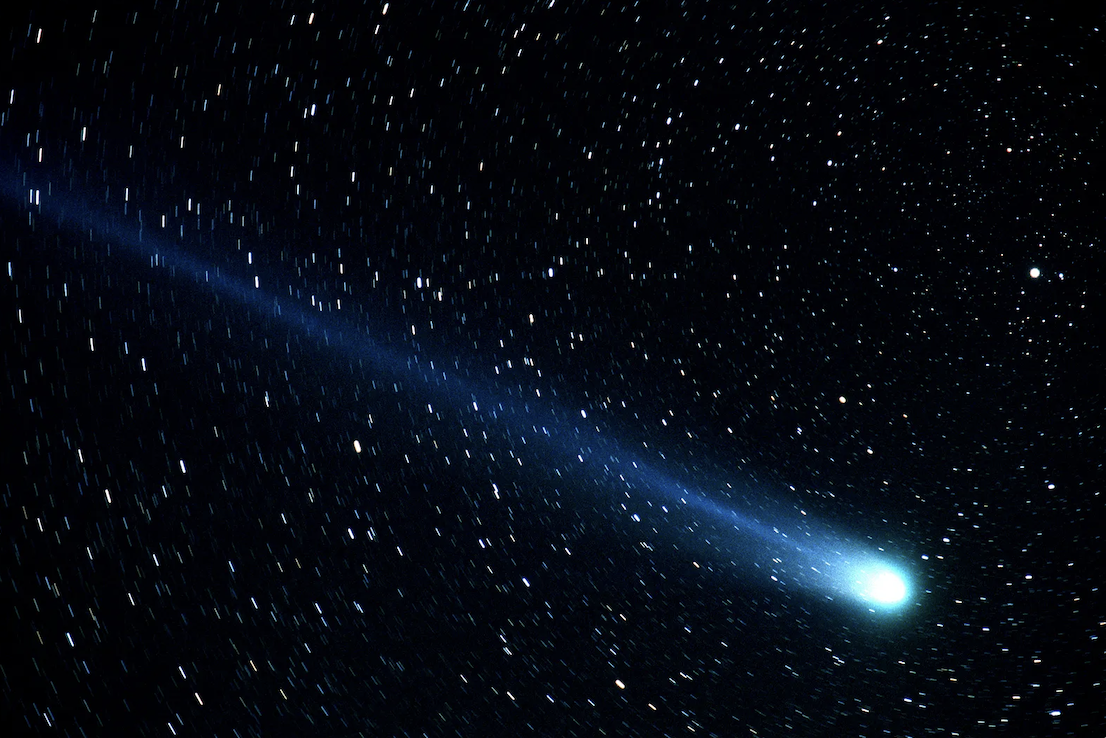 Blazing tail
On March 23, 1996, I journeyed to central Oregon to capture an image of Comet Hyakutake. Around 1 A.M., the comet's coma was near Polaris and its tail stretched all the way into Hydra. The stars shining through the long tail produced an incredible 3D effect. I realized this was probably a once-in-a-lifetime view, and I needed to emblazon it in my memory forever. — Rodney Pommier, astroimager and author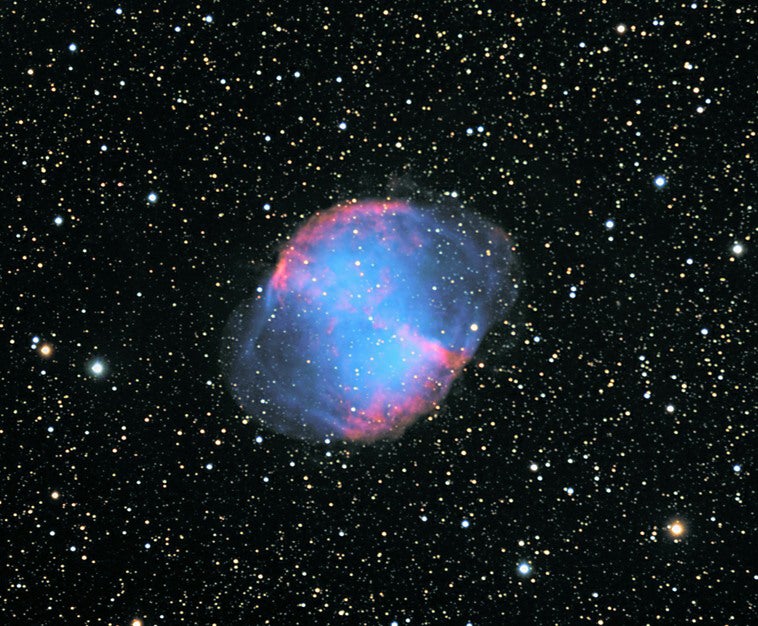 Comets and dumbbells
On a crisp Michigan night many years ago, my buddy and I went out to observe a comet. We were both seasoned observers and didn't take a finder chart, only binoculars and a 4¼-inch scope. After some effort, we found a fuzzy object that had to be the comet. My buddy finally said, "That's not a comet, it's a dumbbell like the two of us!" Indeed, it was the Dumbbell Nebula (M27). Never leave home without a finder chart. — Raymond Shubinski, contributing editor