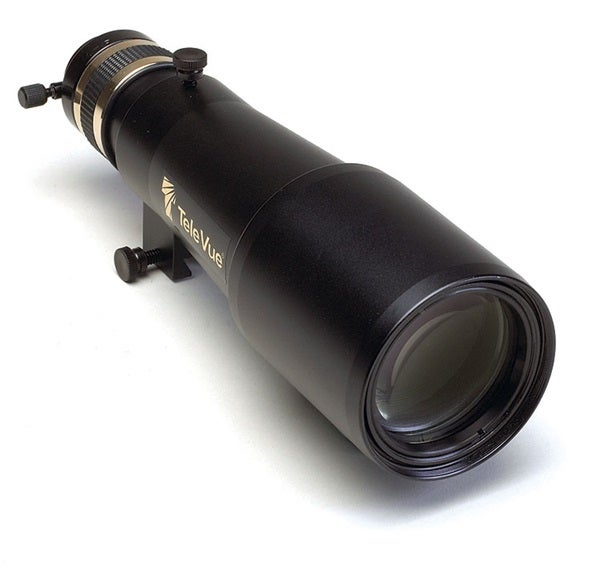 Astronomy: James Forbes
This review, "The Tele Vue-60," appeared in the November 2004 issue of Astronomy magazine.
My work for museums and planetaria takes me all over the world. I've observed the sky from the decks of ships, the Australian outback, the Andes Mountains in Peru, and many other places. My dilemma regarding telescope equipment always has been one of weight and portability. For many years, my solution has been a 4.25-inch rich-field Newtonian reflector I made while in graduate school. The wide views of this f/4 scope continue to be a delight. And talk about easy to use — I'd just pick up its small case, hop in the car, and find a dark site to spend a few hours under the stars. I used that scope a lot, but I was frustrated at times because it didn't provide good high-power views. But what could I do? The choice was either high-quality, wide-field views or high-power views with a different scope. Not anymore.
To continue reading this review you need to be an Astronomy magazine subscriber.
Subscribers have full access to our equipment review archive and many other great online benefits.
Already a subscriber? Simply log in or create an account below.