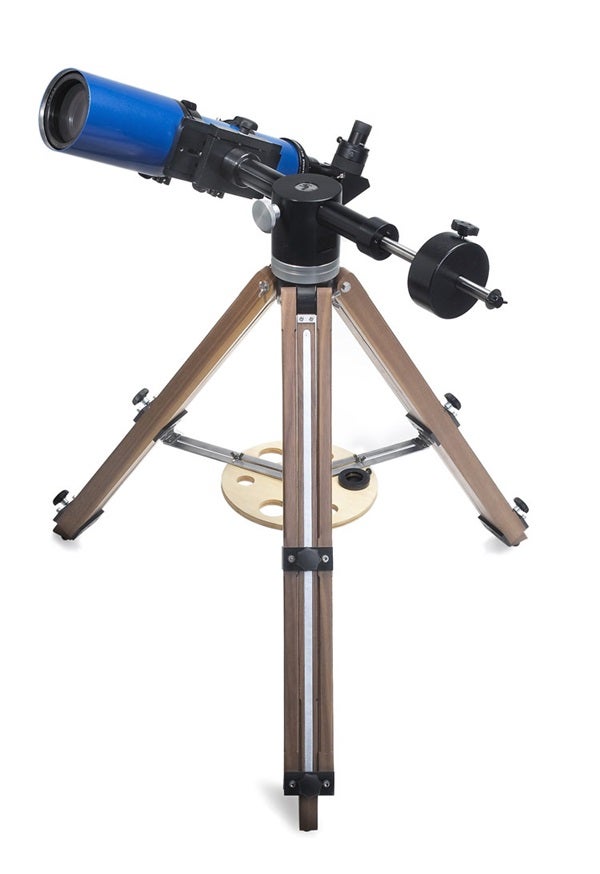 Astronomy: William Zuback
This review, "Head of the glass," appeared in the October 2006 issue of Astronomy magazine
Today we enjoy a greater variety of telescope designs and levels of sophistication than ever before, but several niches seem to be consistently more popular than others. Among them are 4-inch apochromatic refractors.
Recently, I observed through the 4-inch f/6.4 SV4 apochromatic refractor from Stellarvue Telescopes. At the heart of the SV4 is LOMO's fully multicoated objective. Made with three air-spaced lens elements, including a Super ED center element, the objective suppresses residual chromatic aberration, which would otherwise impact image quality. The advanced design also goes a long way to eliminating astigmatism, coma, spherical aberration, and other optical imperfections.
Stellarvue offers two levels of the SV4. Both feature the same optical components, sliding dew caps, thread-on dust caps, and removable tube sections that let owners add a binocular viewer without an auxiliary focus-compensator lens (more about this innovation later).
To continue reading this review you need to be an Astronomy magazine subscriber.
Subscribers have full access to our equipment review archive and many other great online benefits.
Already a subscriber? Simply log in or create an account below.