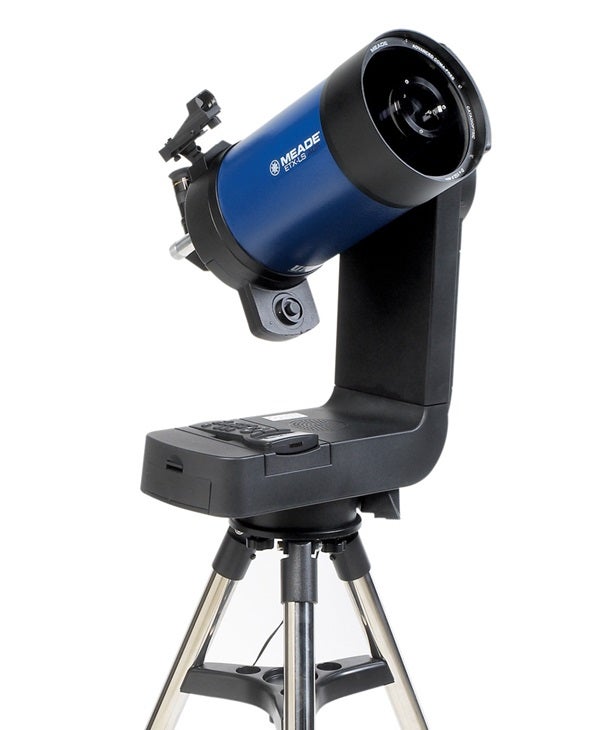 Astronomy: James Forbes
This review, "Meade's LightSwitch technology makes observing a snap," appeared in the April 2010 issue of Astronomy magazine
Meade's 6-inch f/10 ETX-LS is one of the most exciting telescopes to come along in recent years thanks to "LightSwitch" technology, which offers hands-off initialization. The telescope is the first to combine GPS technology with a built-in, wide-field digital camera to let the scope synchronize to the sky automatically. It even talks to you as it goes.
Recently, I had a chance to put an ETX-LS through its paces. Our test telescope came with Advanced Coma-Free (ACF) optics, but Meade also offers a less expensive unit with Schmidt-Cassegrain optics. The ACF version uses a matching mirror and a corrector plate to deliver sharper images across the full field of view. Both scopes, however, come standard with Ultra-High Transmission Coatings (UHTC) for improved image brightness and contrast.
To continue reading this review you need to be an Astronomy magazine subscriber.
Subscribers have full access to our equipment review archive and many other great online benefits.
Already a subscriber? Simply log in or create an account below.