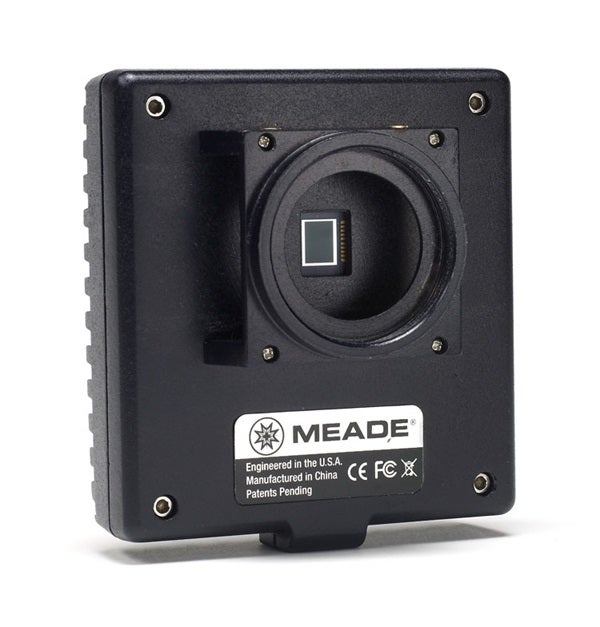 Astronomy: William Zuback
This review, "Easy imaging with the DSI III," appeared in the September 2008 issue of Astronomy magazine
Many amateur astronomers have looked at the incredible images taken by others and thought, "I wish I could take photographs like that!" With the move from film to charge-coupled device (CCD) cameras, it's easier than ever to take great pictures. Meade Instruments' newest CCD, the Deep Sky Imager (DSI) III, which retails for $1,299, offers an excellent mid-price option.
The DSI III has a larger CCD chip than previous DSI models along with several new or improved features. It is available as either a black-and-white (DSI PRO III) or color (DSI III) camera. If you're just starting out, it might be to your advantage to get the color model. This camera would allow you to take lower-resolution color images.
Producing color photographs with a monochrome CCD camera requires multiple exposures through three filters. Then, you stack these images using software. Stacking allows you to produce higher quality images by putting in a little more effort and time with the monochrome model.
To continue reading this review you need to be an Astronomy magazine subscriber.
Subscribers have full access to our equipment review archive and many other great online benefits.
Already a subscriber? Simply log in or create an account below.