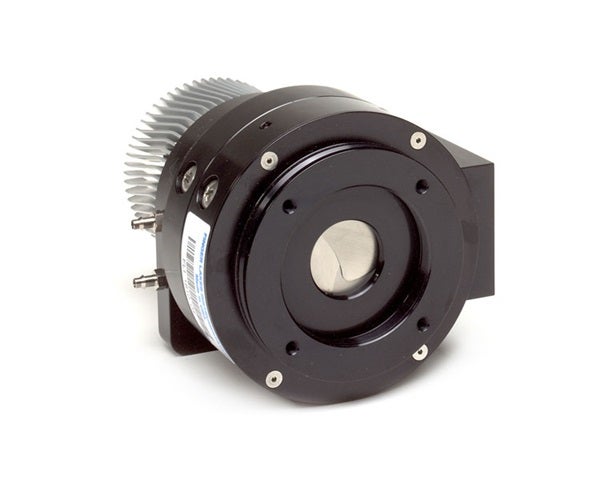 Astronomy: James Forbes
This review, "MaxCam gets imagers started," appeared in the July 2007 issue of Astronomy magazine
Ready to get started astroimaging but don't know where to begin? Try Finger Lakes Instrumentation's (FLI) MaxCam ME2. This small, full-featured CCD camera's high-quantum-efficiency, front-illuminated Kodak sensor and 15-micron read noise are sure to please aspiring astroimagers.
The versatile ME2 comes with installation instructions and camera-control software on a CD-ROM. This CCD camera, which imagers can operate by third-party software such as MaximDL, CCDSoft, Astroart, and Vista, operates on Windows XP, Windows 2000, or Linux platforms using a USB interface.
The ME2 comes with a USB interface and cable, power supply, power-supply line cords, and a tripod mount. The camera's nosepiece is compatible with a 2-inch eyepiece holder. Options include Finger Lakes' DF-2 digital focuser and five filter sets, ranging from the standard 28mm LGRB set to the 50mm UBVRI set. The camera's external shutter takes exposures as short as 0.03 second.
To continue reading this review you need to be an Astronomy magazine subscriber.
Subscribers have full access to our equipment review archive and many other great online benefits.
Already a subscriber? Simply log in or create an account below.