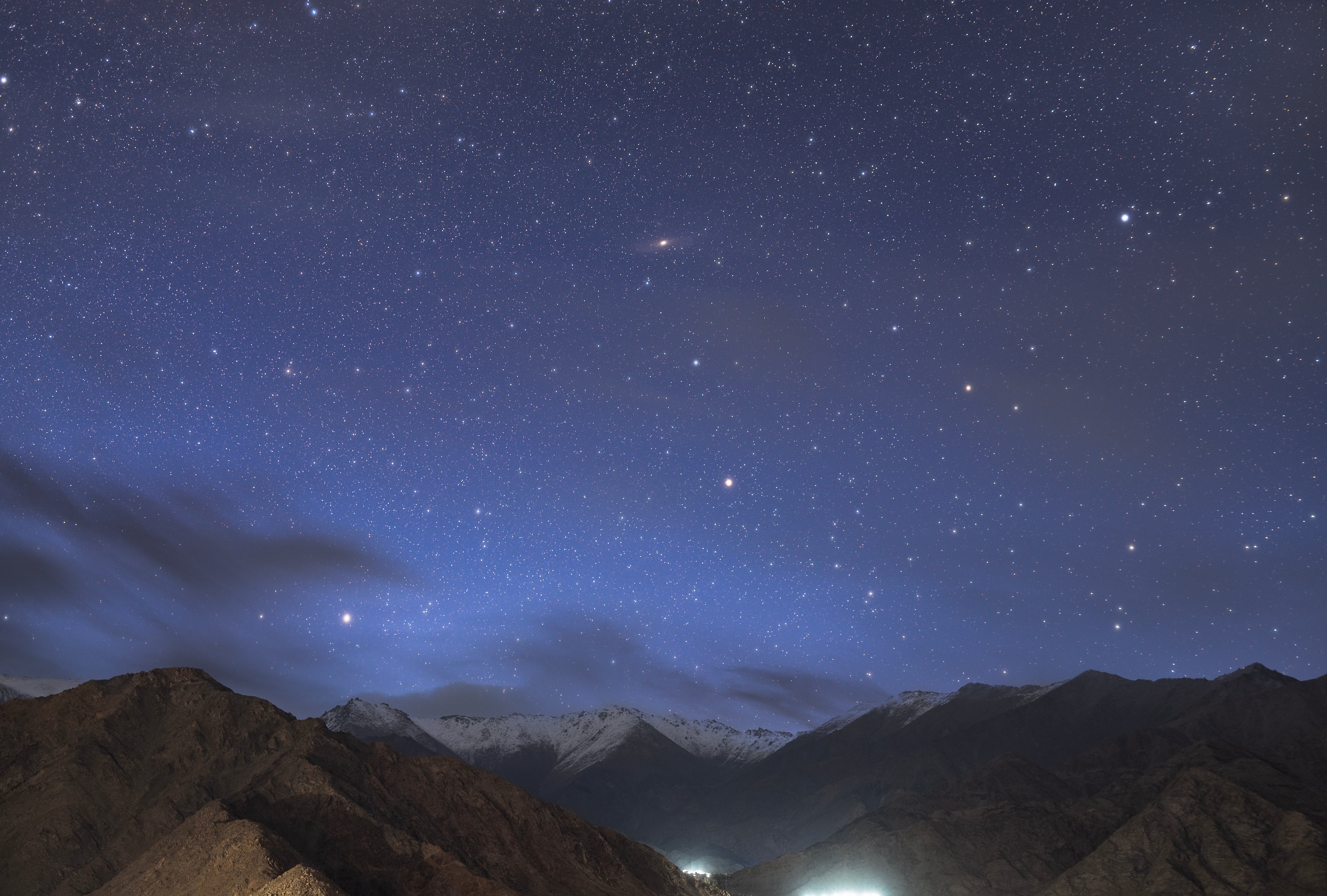 In space science, India is going from strength to strength, from the recent Moon landing of Chandrayaan-3 to the launch of the solar observing satellite Aditya-L1.
That growth also extends to the amateur community: In the past few years, the astroimaging scene in India has taken off — and the nation's largest astrophotography contest reflects that. Entries are now open for the "Aperture: Indian Astrophotographer of the Year" (IAPY) contest, open to all Indian nationals.
The competition, now in its second year, is organized by Astronomads Bangla, a group of four astroimagers who met during the COVID-19 pandemic and have since hosted numerous workshops at dark-sky sites across India.
"Since the pandemic, India not only has seen a growth in quantity in the numbers of astrophotographers, but also in quality," says group co-founder Soumyadeep Mukherjee. (Here at Astronomy, we can see that growth anecdotally, judging by the increase in submissions to our Reader Gallery inbox.) "Indian astrophotographers have been experimenting with all the different subgenres, especially in nightscape, deep-sky and planetary photography."
All three genres are represented as categories in the IAPY contest. Submissions opened Sept. 15; within the first five days, the organizers received over 100 images, says Mukherjee. The contest is accepting entries through Oct. 29, with results to be announced Dec. 24.
The winners and shortlisted images will also be presented in an exhibition at the M. P. Birla Planetarium in Kolkata starting the first week of January 2024.
"This contest provides a platform to all the Indian astrophotographers, from vastly experienced people to the absolute newcomers," says Mukerjee. "It is a platform to showcase their work to the world and in the process, inspiring people to take up this beautiful genre as a hobby. The contest is about making astrophotographers 'think out of the box' and supporting their talent."
The contest is open to Indian nationals residing both in and outside of India, as well as Overseas Citizens of India (a form of permanent residency available to people of Indian origin).
For more information and details on how to submit images, go to: https://astronomadsbangla.com/competition. And look out for an article by Mukerjee on astroimaging in India in an upcoming issue of Astronomy.