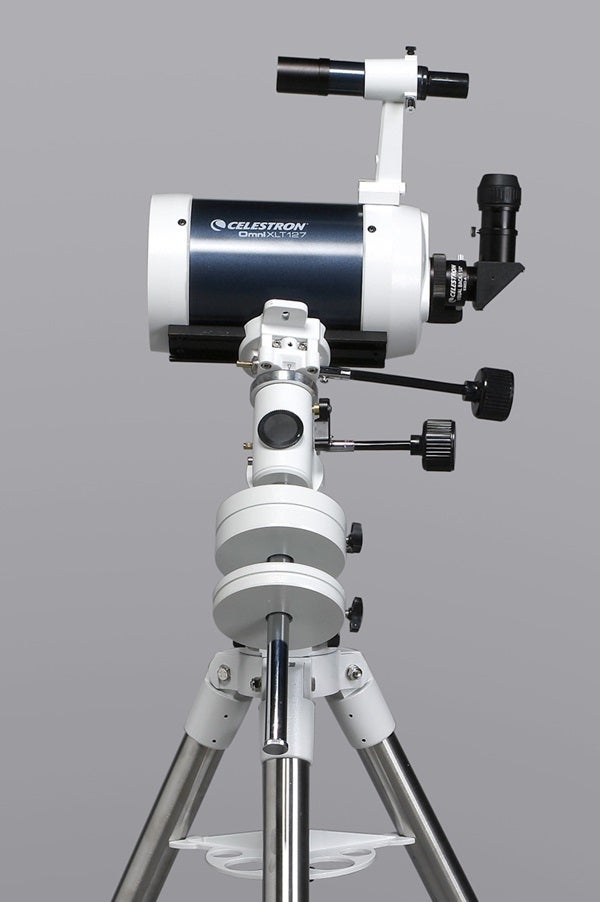 Astronomy: William Zuback
This review appeared in the December 2009 issue of Astronomy magazine.
Celestron is famous for its high-quality Schmidt-Cassegrain telescopes. Anyone who has attended a large star party has seen a variety of these scopes. Now Celestron has updated one of its all-time favorites — what had been the company's traditional 5-inch telescope — as the Omni XLT 127.
For this new incarnation, Celestron replaced the old orange-and-black finishes with a deep metallic-blue barrel and powder-coated white end caps. The XLT 127 comes with a German equatorial mount, slow-motion controls, and a high-quality stainless steel tripod. The package also includes a 25mm eyepiece and a 1-1/4″ star diagonal.
To continue reading this review you need to be an Astronomy magazine subscriber.
Subscribers have full access to our equipment review archive and many other great online benefits.
Already a subscriber? Simply log in or create an account below.