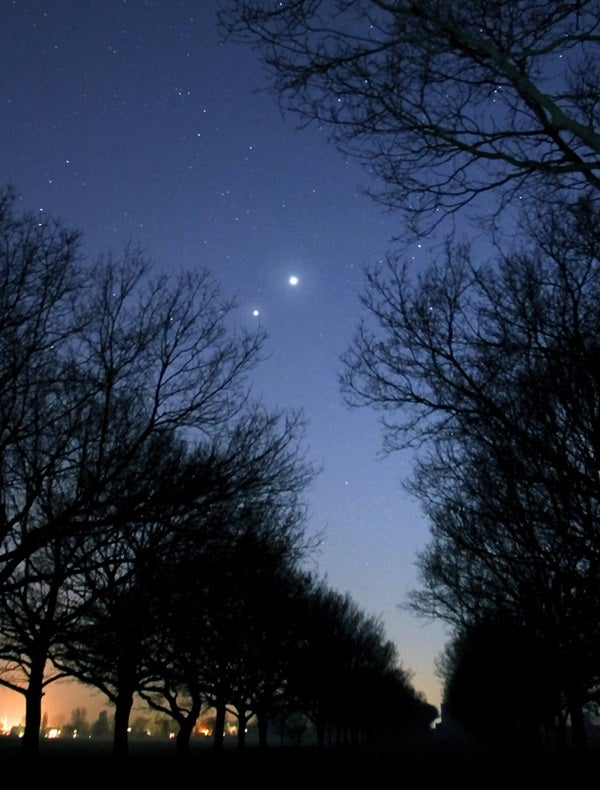 lthough June nights are the shortest of the year in the Northern Hemisphere, in 2015 they pack a powerful punch. Venus and Jupiter will top most observers' lists by dominating the evening sky all month. Keep a watch on the two brightest planets as the weeks pass, and you'll notice them pulling closer. The drama builds to a stunning climax when they pass within 0.3° of each other as the calendar turns from June to July.
But the thrills don't stop there. June also features Saturn just a few weeks past its peak, Uranus and Neptune coming into sharper focus after midnight, and Mercury making a brief appearance before dawn.
Astronomy magazine subscribers can read the full article for free. Just make sure you're registered with the website.