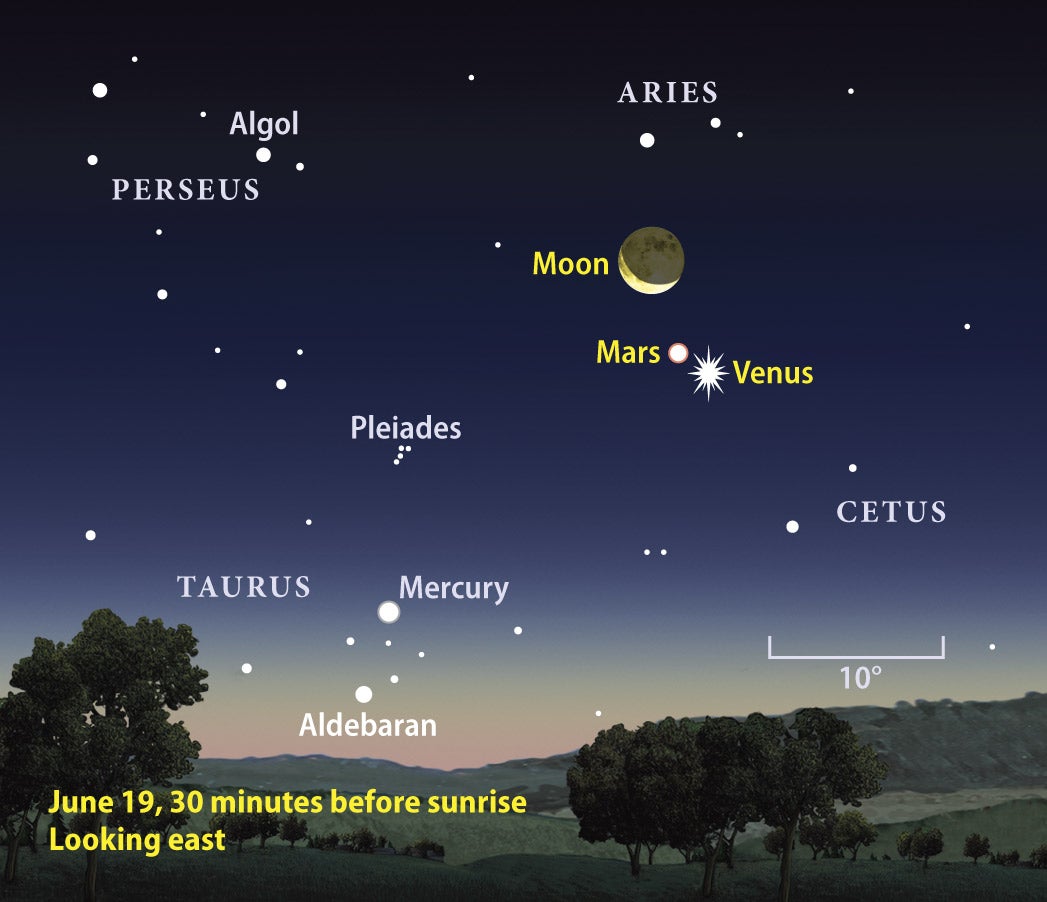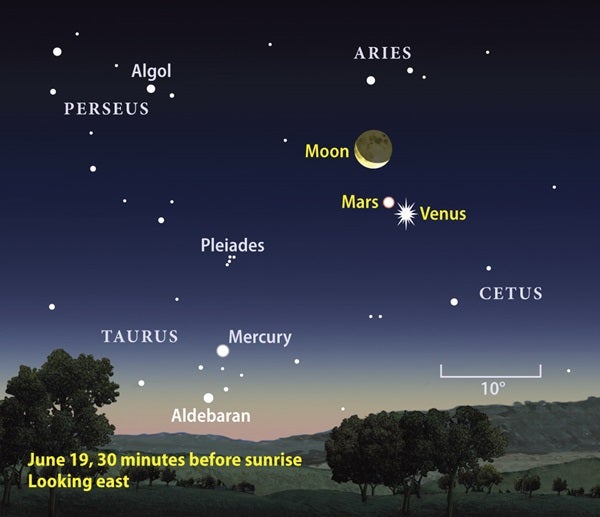 Venus slides 2° from Mars before sunrise June 19. This conjunction looks especially impressive because a crescent Moon lies nearby.
Astronomy: Jay Smith
Both inner planets gather in June's morning sky. Mercury and, in particular, Venus put on fine displays as twilight commences. The warm evenings typical of June offer great conditions to show off the solar system's most beautiful planet, Saturn. Go ahead and invite some neighbors over for their first view of the ringed planet through a telescope. Meanwhile, the overnight hours belong to Jupiter, Uranus, Neptune, and Pluto.