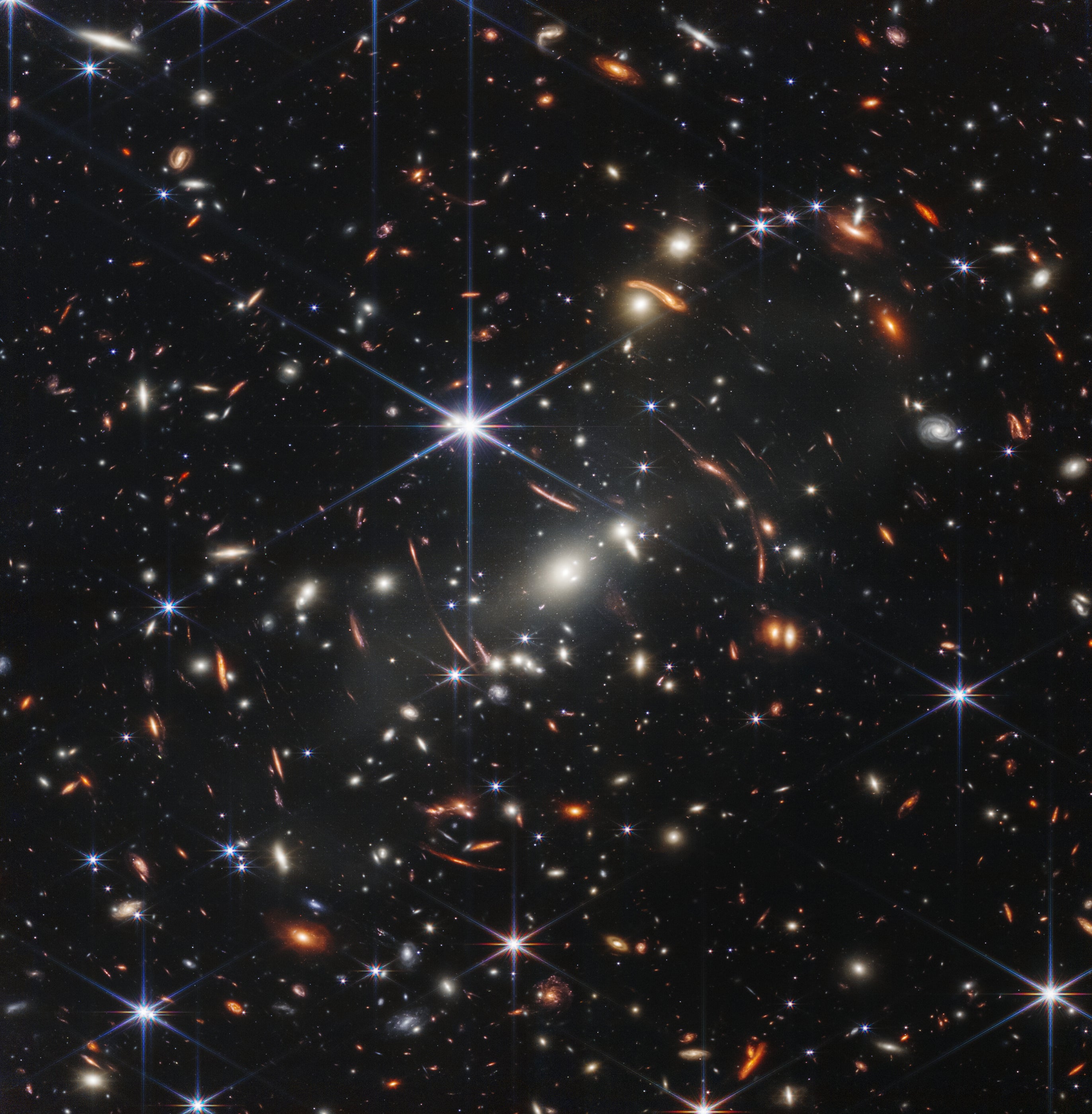 Hi folks, tune in every week of 2023 for the best in astronomy from Astronomy Editor Dave Eicher, brought to you by Celestron. Dave's weekly video series will cover all the latest sky events, scientific results, overviews of cosmic mysteries, and more!
This week we're talking about the distance scale of the cosmos. It's absolutely amazing to know that shortly after the Big Bang, the universe was a relatively small, nearly infinitely dense place. It boggles the mind.
But that was 13.8 billion years ago. The expanding universe means the entirety of what we know is now incredibly large — and is getting more immense every day.
In science fiction, the idea that technology will know nearly no bounds, and that we will almost certainly one day travel between star systems, is pretty much taken on faith. But sci-fi movies fail to communicate that the universe is an immensely large place. Even distances between the nearest objects are staggering, and the distances across the Milky Way Galaxy and certainly between galaxies in the universe are astonishingly huge to living beings stuck on a planet.
To visualize these distances yourself, you can check out the scale model detailed in Dave's feature from our August 2019 issue. And for more on how astronomers measure distances in the universe, check out this feature from Senior Editor Alison Klesman on the cosmic distance ladder.
---
Follow Astronomy magazine, the world's best-selling astronomy magazine:
🌎 Website: https://astronomy.com
📖 Subscribe: http://subscribe.astronomy.com
📘 Facebook: https://facebook.com/AstronomyMagazine
📸 Instagram: https://instagram.com/astronomy.magazine
🐦 Twitter: https://twitter.com/AstronomyMag
Shop Celestron telescopes:
🔭 Website: https://celestron.com
Follow Dave Eicher:
📘 Facebook: https://facebook.com/davidjohneicher
📸 Instagram: https://instagram.com/eicher.david
🐦 Twitter: https://twitter.com/deicherstar