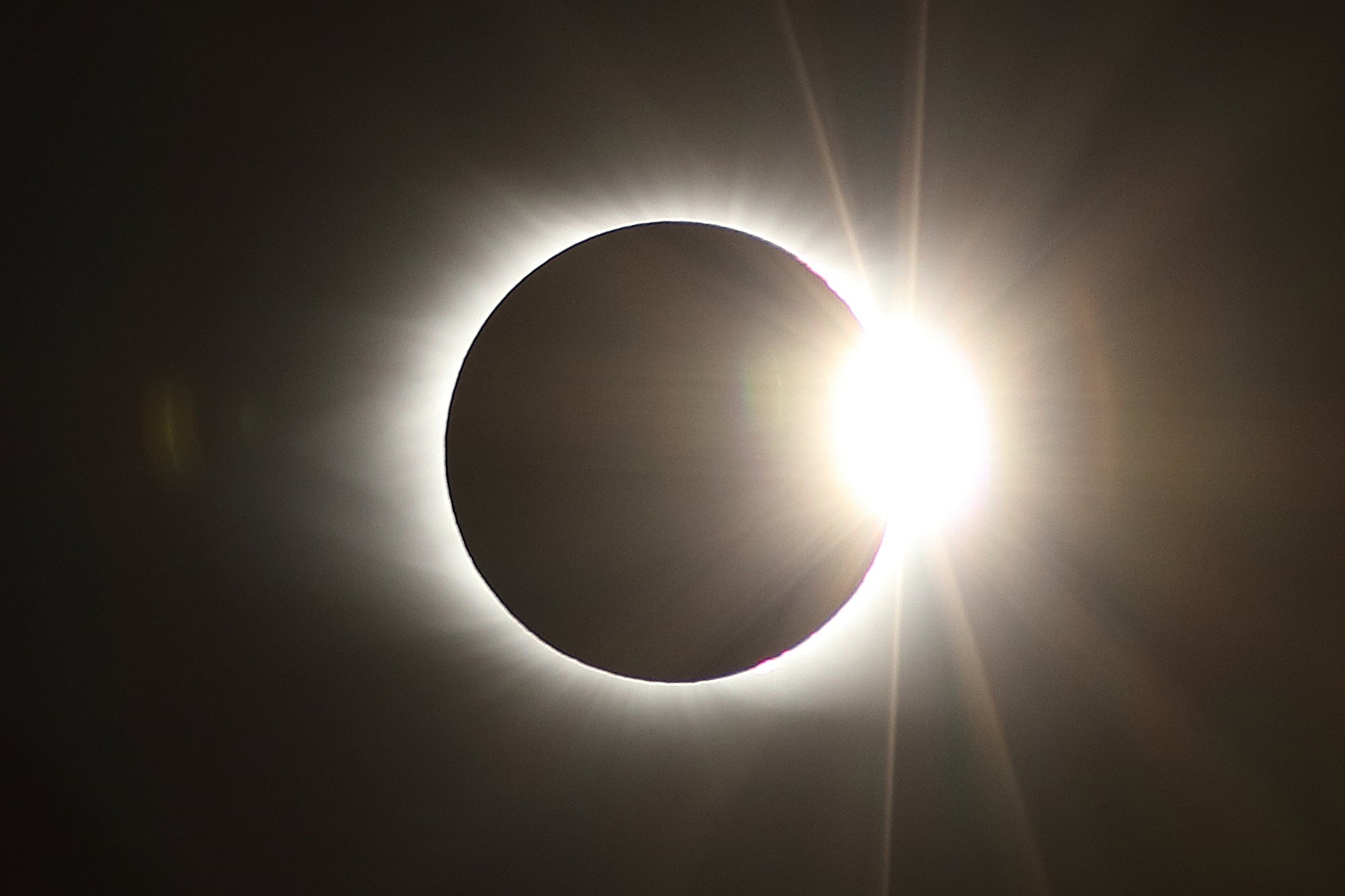 Tuesday, July 2, will bring a special kind of darkness to South America. In certain parts of Chile and Argentina, people will find a strange twilight falling as the Moon inches across and ultimately covers the Sun's disk completely in a total solar eclipse lasting just over two minutes for most observers.

For those lucky people in the path of totality, the sight will be breathtaking. But if you're not in South America that day, what's the big deal?

Viewers all over the world will be able to experience the eclipse, as several media outlets, including NASA and The Weather Channel, will be livestreaming the event. We've rounded up the details below, including start times (all times listed are in EDT).


If you are in South America, or simply want to know more about what the eclipse will be like for those who are, check out our feature story from the August 2019 issue of Astronomy:

This is one astronomical event you won't want to miss!
How to tune in
NASA will be livestreaming views from telescopes in Vicuna, Chile, from 3 p.m.–6 p.m. From 4 p.m.–5 p.m., the agency will also stream a one-hour program with audio commentary in both English and Spanish. You can find all three programs on players at the NASA Live website.

The Weather Channel will also be livestreaming the eclipse on weather.com and the Weather Channel app from 4 p.m.–5 p.m. The stream will be hosted by The Weather Channel meteorologist Danielle Banks, with special guest John Gianforte, an astronomer at the University of New Hampshire.

You can also tune in to NASA's livestream below: