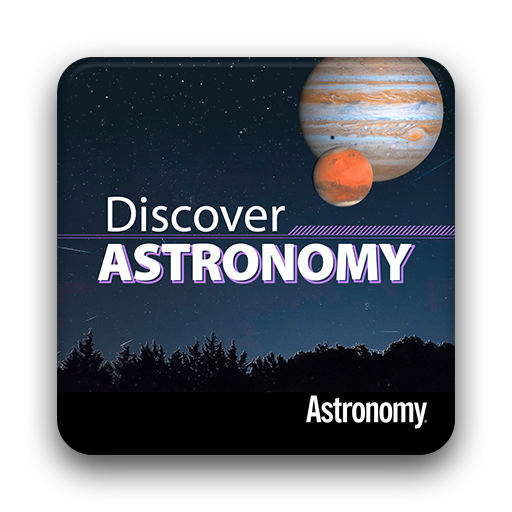 About Astronomy magazine:
Astronomy
offers you the most exciting, visually stunning, thorough, and timely coverage of the heavens above. Each monthly issue includes expert science reporting, vivid color photography, complete sky-event coverage, spot-on observing tips, informative equipment reviews, and more. All of this comes in an easy-to-understand user-friendly style that's perfect for astronomers at any level. Contact
Astronomy
, the world's best-selling astronomy magazine, at 262.796.8776 or email
editor@astronomy.com
.
Waukesha, Wis. – Today Astronomy magazine gives curious observers everywhere access to Discover Astronomy, its newest tablet app. Discover Astronomy is targeted at tablet users new to both the hobby and the brand. By acting as a personal observing tutor, the app guides users through viewing the night sky with their unaided eyes or through conventional binoculars.

Outfitted with interactive star charts, videos from the Astronomy staff, galleries of beautiful images, pronunciation guides, solar system observing tools, and informative articles, Discover Astronomy leverages the magazine's editorial expertise to go one step further than competing astronomy apps.

"Discover Astronomy helps observers really understand the night sky and share it with others," said Karri Ferron, production editor at Astronomy and editor of Discover Astronomy. "Other apps slow you down when you pick up binoculars or a telescope."

Discover Astronomy is available to purchase for $1.99 in the Apple App Store or Google Play Store. For more information, visit www.astronomy.com/discoverastro.