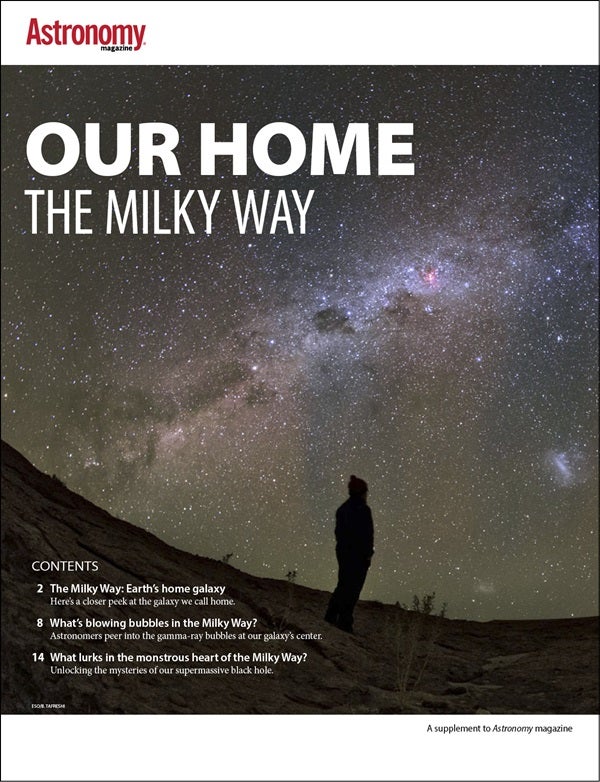 Learn all about the Milky Way – the galaxy we call home – in this free download. We cover all the details of what astronomers already know and what they're still learning about this spiral structure.
In this guide, we explore:
How did the Milky Way get its name?
What is the Milky Way made of?
What is blowing gamma-ray bubbles at the Milky Way's center?
What's inside the massive black hole at the center of our galaxy?
What data is NASA's NuSTAR telescope collecting?
Start exploring the Milky Way by simply entering your email address below.