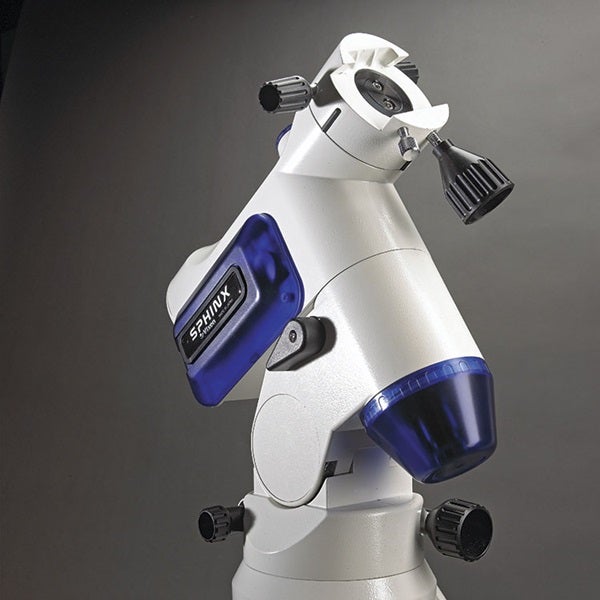 Astronomy: William Zuback
This review, "A telescope mount for the 21st century," appeared in the November 2005 issue of Astronomy magazine
We amateur astronomers love high-quality equipment that works as advertised. But if the equipment also is good-looking, there's a higher probability we'll buy it. Based on these criteria, Vixen's newest go-to mount — the Sphinx — is a winner.
The Sphinx is a stylish machine with an intriguing control system. The sleek mount conceals its gears and motors and keeps wires out of the way with a well-designed cable-attachment point. A polar-alignment scope housing and slow-motion controls are built in.
But as elegant and fully featured as the mount appears, the Star Book controller commands the most attention. The nerve center for the mount is a tough plastic console sporting 10 buttons, a color screen, and a live star-chart display.
To continue reading this review you need to be an Astronomy magazine subscriber.
Subscribers have full access to our equipment review archive and many other great online benefits.
Already a subscriber? Simply log in or create an account below.