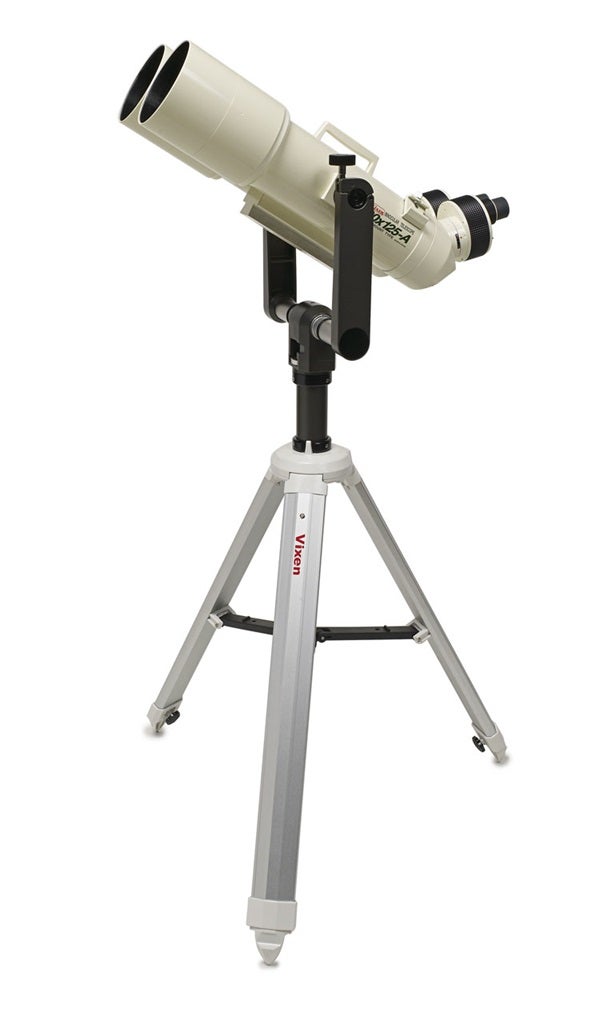 William Zuback: Astronomy
This review, "Vixen's giant binoculars among largest sold," appeared in the November 2008 issue of Astronomy magazine
No question about it: Binocular astronomy is growing in popularity. But merely looking through small, handheld models doesn't satisfy today's stargazers. We're just as aperture-hungry as telescope observers. And with good reason. Giant binoculars, with triple-digit apertures and magnifications of 20x or more, are among the most exciting instruments for viewing the heavens because they collect enough light to make objects easy to see, and they offer a wide field of view.
Setup and operation
Among the largest giant binoculars sold today are Vixen's BT-125-A. Recently, I had the opportunity to put them through their paces. I was not disappointed.
Assembly takes about 5 minutes. A captive bolt secures the fork-style alt-azimuth mount/half-pier combination to the tripod. Although the optical unit weighs 24 pounds (10.9 kg) — certainly on the heavy side for some people — a convenient handle between the barrels makes setup easy.
To continue reading this review you need to be an Astronomy magazine subscriber.
Subscribers have full access to our equipment review archive and many other great online benefits.
Already a subscriber? Simply log in or create an account below.