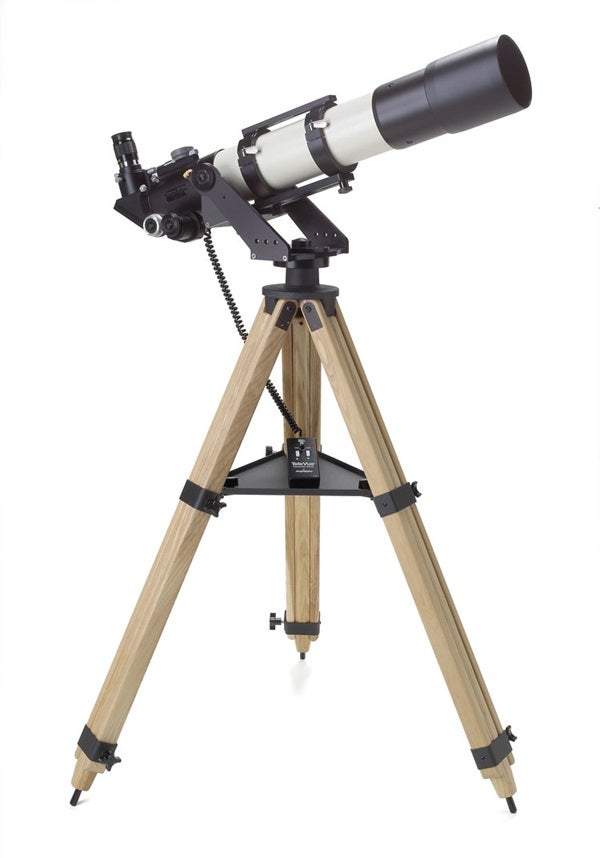 Astronomy: William Zuback
This review, "A wide-field imager's dream scope," appeared in the January 2008 issue of Astronomy magazine
As CCD chips have grown in size, so too have the demands they place on telescopes. In 2004, Tele Vue Optics of Chester, New York, started work on a new design to address this demand. The Imaging System ("is") series provides a suitable image field for use with these chips.
I participated in the development of the "is" series as a prototype-tester. During evaluation, I imaged with each of the scopes using several different CCD cameras. I took images of dense star fields from my observatory, which I scrutinized intensely to assess the image quality.
The "is" series
Tele Vue's "is" series consists of the TV-60is (a 60mm f/6 APO doublet), the NP101is (a 101mm f/5.4 four-element Nagler-Petzval), the NP127is (a 127mm f/5.2 four-element Nagler-Petzval), and the TV102iis (a 102mm f/8.6 APO doublet). The NP101is is a modified version of the NP101, which traces its roots back to the original Tele Vue MPT designed by Al Nagler in 1980.
To continue reading this review you need to be an Astronomy magazine subscriber.
Subscribers have full access to our equipment review archive and many other great online benefits.
Already a subscriber? Simply log in or create an account below.