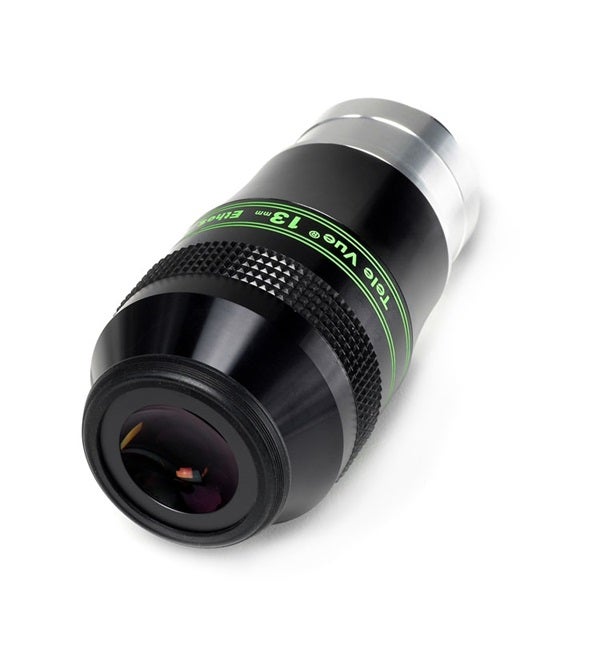 Astronomy: William Zuback
This review, "Tele Vue's new eyepiece field tested," appeared in the May 2008 issue of Astronomy magazine
When I first heard about Tele Vue Optics' 13mm Ethos eyepiece with its 100° apparent field of view, I didn't realize its significance or potential. Not until I placed the eyepiece in my 5-inch Tele Vue NP-127 f/5.2 refractor did I discover that, like Alice, I had gone through the looking glass and entered a new world of visual wonder. And that's what I'd like to share with you: the awe and beauty of the Ethos experience. I found the view "as different as possible."
A celestial window
My observing experience began with the magnitude 5.6 globular cluster M4 in the constellation Scorpius. To find it, I used my 22mm Tele Vue Panoptic eyepiece, which gives a true field of view of 2.2° and a magnification of 30x in the Tele Vue NP-127.
To continue reading this review you need to be an Astronomy magazine subscriber.
Subscribers have full access to our equipment review archive and many other great online benefits.
Already a subscriber? Simply log in or create an account below.