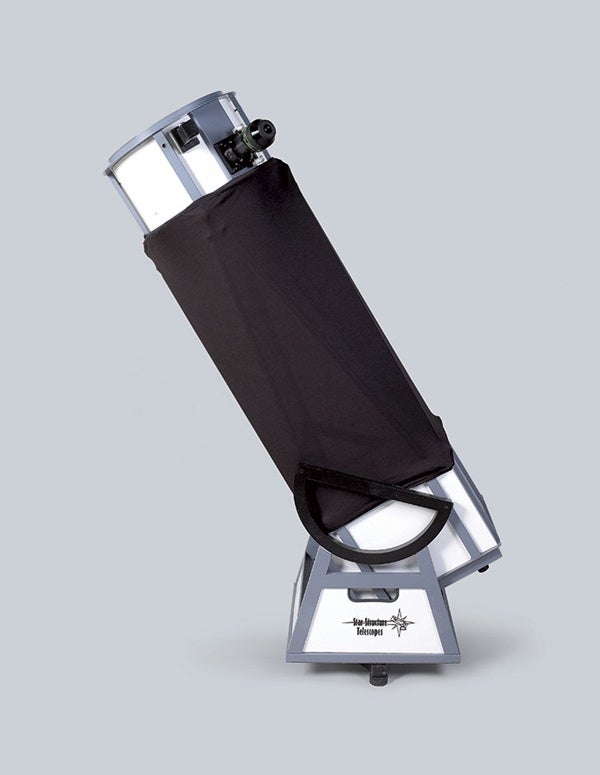 Astronomy: James Forbes
This review, "The big easy," appeared in the May 2005 issue of Astronomy magazine.
Spring nights beckon observers. As amateur astronomers whose dreams usually outstrip our budgets, my little stargazer group usually focuses on somehow obtaining new scopes with big mirrors. In our dreams, of course, we don't have to carry these large, cumbersome scopes or set them up at a site. Dream-scopes have an advantage over the real thing: They can never contribute to a hernia.
StarStructure basics
I enjoyed being the focus of my friends'envy when I had the opportunity to field test StarStructure Telescopes' 12.5-inch f/4.8 Dobsonian-mounted, truss-tube reflecting telescope. Priced at $3,295, the basic model comes with a custom-fit light shroud, a JMI DX-3 focuser, and a Rigel QuikFinder. The telescope arrived in a sturdy wooden crate packed with fitted Styrofoam that prevented jostling during shipping. The telescope came in eight pieces, the smallest of which were the four trusses. Bolts and other small parts were packed together in a box.
To continue reading this review you need to be an Astronomy magazine subscriber.
Subscribers have full access to our equipment review archive and many other great online benefits.
Already a subscriber? Simply log in or create an account below.