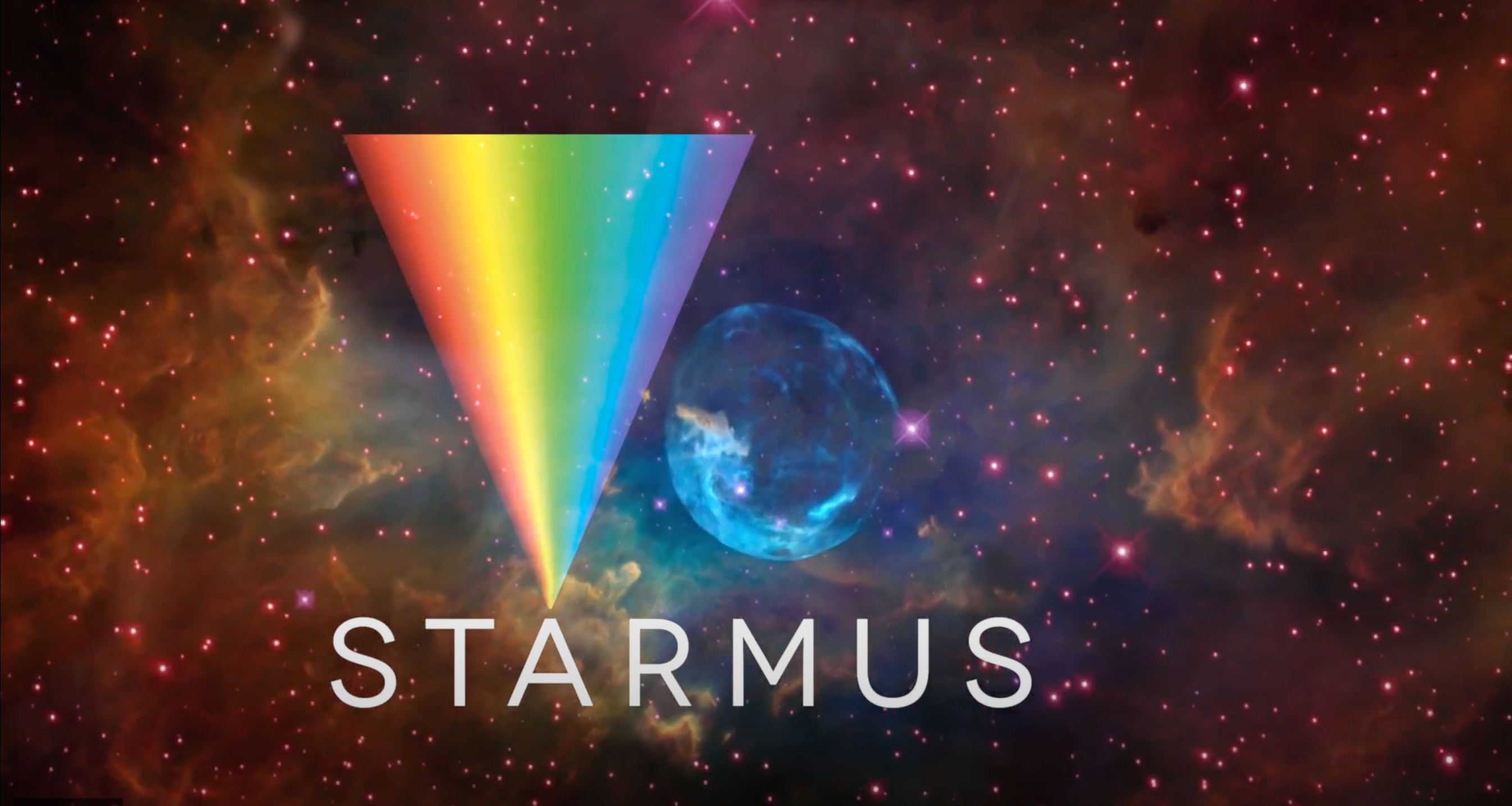 This week, Dave brings news of a big announcement out of Bratislava — the Starmus Festival is coming to the capital of Slovakia, May 12–17, 2024.
Starmus was created by the Armenian-Spanish astronomer Garik Israelyan and astronomer and Queen guitarist Brian May as a week in which anyone could listen to the thoughts of some of the greatest minds on the planet and also listen to some great rock 'n' roll. Now in its seventh edition, the gathering has become an all-star affair of science and music, with talks from some of the world's leading researchers (including several Nobel laureates) and performances from legendary musicians.
---
The focus of this year's Starmus is on one planet in particular: our own, Earth. Speakers at next spring's Starmus include astronomers and physicists like Kip Thorne and Jill Tarter, as well as Earth science experts like Katherine Hayhoe, one of the world's leading experts on climate change; renowned oceanographer Sylvia Earle; and primatologist Jane Goodall.
It will also feature an astrophotography school organized by former Astronomy Senior Editor Michael E. Bakich and featuring the instruction of the world-renowned imagers Damian A. Peach, Chris Schur and Martin Ratcliffe.
For more on the Starmus lineup, you can check out the announcement here, and read Dave's account of this year's Starmus in Yerevan, Armenia, here.
---
Follow Astronomy magazine, the world's best-selling astronomy magazine:
🌎 Website: https://astronomy.com
📖 Subscribe: http://subscribe.astronomy.com
📘 Facebook: https://www.facebook.com/AstronomyMagazine
📸 Instagram: https://instagram.com/astronomy.magazine
🐦 Twitter: https://twitter.com/AstronomyMag
Shop Celestron telescopes:
🔭 Website: https://celestron.com
Follow Dave Eicher:
📘 Facebook: https://www.facebook.com/davidjohneicher
📸 Instagram: https://instagram.com/eicher.david
🐦 Twitter: https://twitter.com/deicherstar