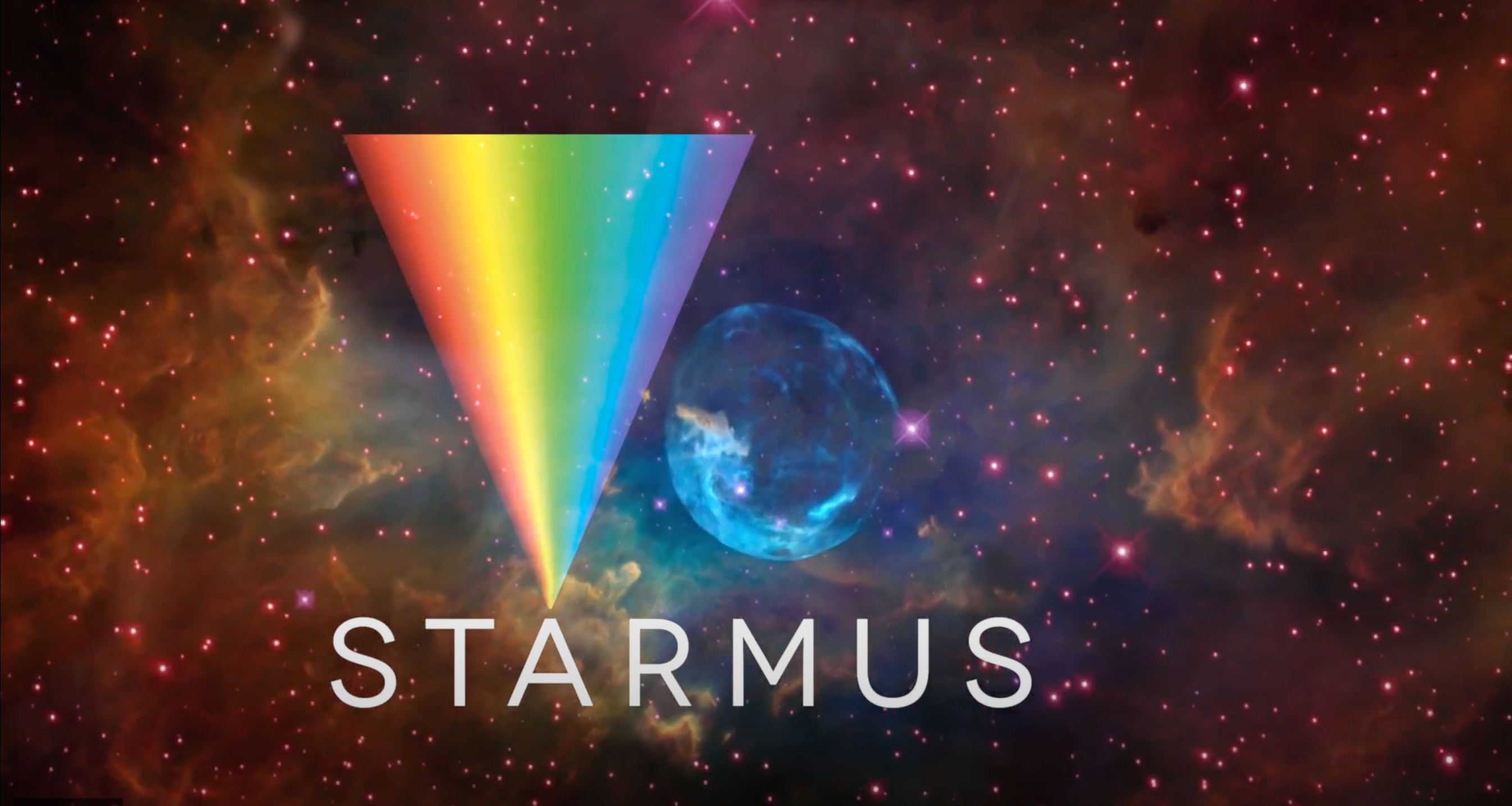 BRATISLAVA — October 11, 2023 — The Offspring and Jean-Michel Jarre will headline the seventh edition of the Starmus Festival — focused on the future of our home planet. They will be joined by Tony Hadley, former lead singer of the British pop icon from the 80s Spandau Ballet. Brainchild of Garik Israelian and Queen guitarist Sir Brian May, the festival of science communication will be brought to global audiences thanks to a partnership with cybersecurity giant ESET on May, 12–17, 2024 in Bratislava, Slovakia. The event promises to deliver an extraordinary lineup of world-class speakers, discussions and music performances. Throughout the multi-day event, festival goers will have the opportunity to enjoy numerous talks, delving into diverse topics such as astrophysics, computer science, neuroscience, microbiology, and biochemistry.
The festival will also award the Stephen Hawking Medal for Science Communication across four categories: Music & Arts, Science Writing, Films & Entertainment, and Lifetime Achievement, with a live performance by Sir Brian May.
New keynote speakers announced
The astronaut and engineer Chris Hadfield, the scientist and leading voice in AI Gary Marcus; the Cambridge DeepMind Professor of Machine Learning Neil Lawrence; the SLAM Oxford Professor Philip Torr; the computer scientist and co-founder and CEO of Plumerai Roeland Nusselder; the popular British multi-talented comedian, broadcaster and author Robin Ince; the Ukranian climate scientist Svitlana Krakovska and the legendary oceanographer and chairman of Mission Blue/Sylvia Earle Alliance Dr. Sylvia Earle are the latest talents joining Starmus VII unique panel of speakers (access full list here).
A stellar faculty for the School of Astrophotography
The Astrophotography School, organized by former senior editor of Astronomy Magazine, Michael E. Bakich, is a traditional side-event of the Starmus festival. Led by three of the world's best astroimagers: Damian A. Peach, Chris Schur and Martin Ratcliffe, the 2024 edition will offer a unique occasion for astrophotography enthusiasts to take pictures of celestial objects and enjoy a once in a lifetime experience.
At its core, the Starmus festival embodies ESET's unwavering dedication to safeguarding the progress that technology enables. With over 30 years of experience in cyber-threats and digital security, ESET has firmly established itself as a research-first company. At home, ESET demonstrates its dedication to science through the ESET Science Award, an annual celebration that recognizes outstanding achievements in Slovak science. Joining forces with the Starmus Festival therefore represents the company's natural ambition to promote the power of science among local and global audiences.
"We are thrilled to partner with Starmus, a celebration where science and music harmonize to inspire innovation and curiosity. ESET stands at the intersection of research and security, working to joining them and ensure that the digital landscape remains both trustworthy and protected," said Richard Marko, CEO at ESET. "In our ever-evolving digital landscape, it is crucial to not only protect technology but also to foster a deep appreciation for the scientific achievements that drive progress. This festival serves as a platform to celebrate these accomplishments and inspire future leaders in both fields."
Garik Israelian, astrophysicist and Starmus founding director, explained, "Science is a pathway to curiosity, a bridge to understanding, and a beacon of endless possibilities. Embracing science means embracing the future—it nurtures critical thinking and fuels innovation. In a rapidly evolving world, scientific knowledge empowers us to make informed decisions, question the unknown, and shape a brighter tomorrow. With the Starmus Festival, we aim to inspire people to explore, discover, and believe in the extraordinary potential that lies within the realms of science."
---
About ESET
For more than three decades, ESET® has been providing innovative, state-of-the-art digital security for millions of businesses, consumers, and critical infrastructure. A proven pioneer in heuristics detection, machine learning and AI algorithms, ESET offers unmatched prevention-first cybersecurity solutions powered by renowned global Threat Intelligence, and an extensive R&D network led by industry-acclaimed researchers.
To stay ahead of emerging cyber threats, ESET's high-performing, easy-to-use solutions unobtrusively protect and monitor 24/7 not just to stop attacks in their tracks, but to prevent them from happening in the first place. For more information, visit www.eset.com or follow us on LinkedIn, X, Facebook, Instagram, YouTube and TikTok.
About Starmus
Since the very first homo sapiens looked up at a star-filled sky, we have been awestruck by the vastness of the cosmos. Even today, we remain humbled by the sheer immensity of space, especially as progress in physics and astronomy has made us aware of the tremendous distances involved – even to our closest neighboring stars.
Created by Garik Israelian PhD, astrophysicist at the Institute of Astrophysics of the Canary Islands (IAC) and Sir Brian May PhD, astrophysicist and the lead guitarist of the iconic rock band Queen, Starmus is a festival of science, art and music that has featured presentations from astronauts, cosmonauts, Nobel Prize winners and prominent figures from various scientific disciplines and musical backgrounds. Starmus brings Nobel laureates, eminent researchers, astronauts, thinkers and artists together to share their knowledge and experiences, as we search for answers to the great questions.
Stephen Hawking Medal for Science Communication
Stephen Hawking and Alexei Leonov, together with Brian May, worked to create the Stephen Hawking Medal for Science Communication in 2015, awarded to individuals and teams who have made significant contributions to science communication. Previous Stephen Hawking Medal winners include Dr. Jane Goodall, Elon Musk, Neil deGrasse Tyson, Brian Eno, Hans Zimmer, and the Apollo 11 documentary.