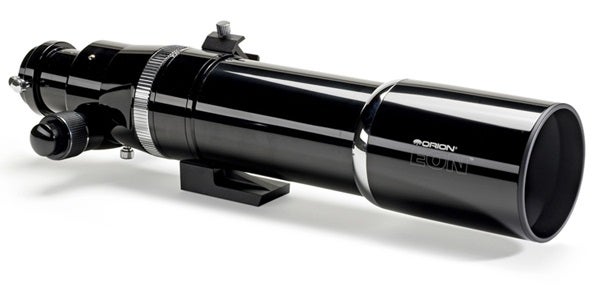 This review, "Orion's low-cost APO delivers sharp images," appeared in the June 2009 issue of Astronomy magazine
Today's telescope market offers observers an excellent selection of small instruments. Count among them the EON 80mm ED Apochromatic Refractor Telescope from Orion Telescope and Binoculars based in Watsonville, California. Apochromatic refractors, or APOs as amateurs call them, employ up to four lens elements produced from extra-low dispersion glass and/or fluorite. Because APOs show fewer optical defects than other refractor designs, manufacturers often produce them with shorter focal ratios.
The basics are sound
With a focal ratio of f/6.25, the Orion EON 80mm APO is a reasonably fast telescope. It has a 500mm focal length, one which makes most short-focal length eyepieces rate as medium power in this telescope. (For example, a 5mm eyepiece would yield 100x.)
To continue reading this review you need to be an Astronomy magazine subscriber.
Subscribers have full access to our equipment review archive and many other great online benefits.
Already a subscriber? Simply log in or create an account below.