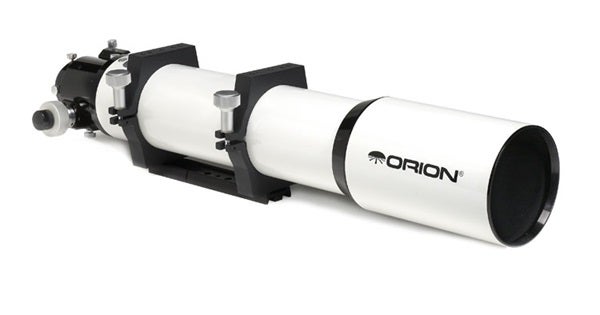 Astronomy: William Zuback
This review, "Sky testing Orion's 102mm f/7 ED," appeared in the October 2008 issue of Astronomy magazine
The apochromatic refractor is one of my favorite instruments for observing the universe. These scopes provide excellent light transmission, lack the drawbacks of a central obstruction, and yield terrific views. Another plus: The 4-inch class is easily portable. The usual downside of these wonderful scopes is sticker shock. They can be pricey.
Orion's new 4-inch (102 millimeters) f/7 ED telescope fills the gap between price and performance. At $995.95, it's a great scope for visual observers and imagers who would like an affordable apochromatic refractor. The scope's airspaced doublet objective boasts one extra-low dispersion (ED) element for improved color correction.
To continue reading this review you need to be an Astronomy magazine subscriber.
Subscribers have full access to our equipment review archive and many other great online benefits.
Already a subscriber? Simply log in or create an account below.