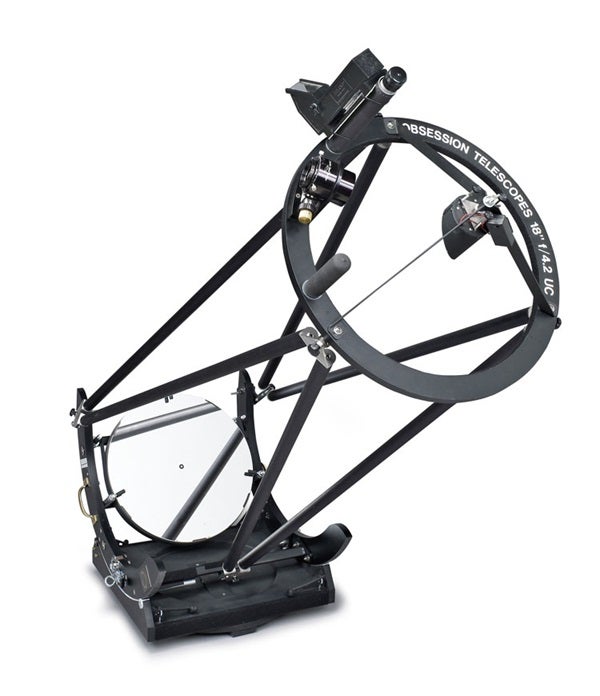 Astronomy: James Forbes
This review, "Obsession's new 18-inch scope," appeared in the April 2008 issue of Astronomy magazine
Portable scopes, no matter their size, are a necessity in this age of light pollution. It's not unusual for an observer to pack the car and drive miles to get away from urban sprawl. This creates a burgeoning demand for compact, lightweight, large-aperture scopes.
Obsession Telescopes of Lake Mills, Wisconsin, has reached out to this market with its 18-inch f/4.2 Ultra Compact (UC) premium Dobsonian-mounted telescope. Its large aperture brawn tears down into two assemblies that fit into a 26″ by 26″ by 20″ (66cm by 66cm by 51cm) hard case. The truss poles take up no more space than a beefy fishing rod case.
To continue reading this review you need to be an Astronomy magazine subscriber.
Subscribers have full access to our equipment review archive and many other great online benefits.
Already a subscriber? Simply log in or create an account below.