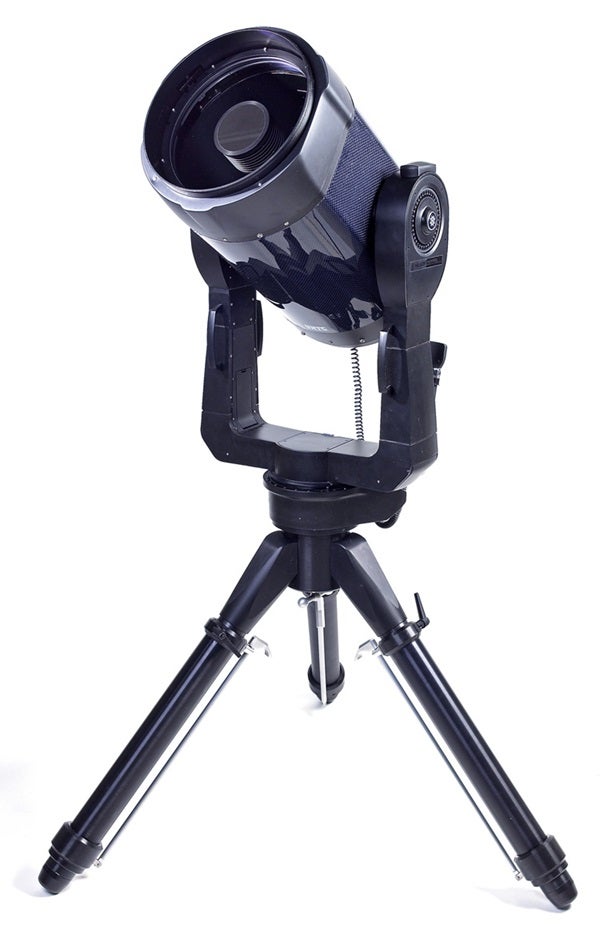 Astronomy: William Zuback
This review, "A 12-inch powerhouse," appeared in the February 2006 issue of Astronomy magazine
When a major manufacturer introduces a new telescope line with advanced optics, we notice. In 2005, Meade Instruments announced the RCX400 Advanced Ritchey-Chrétien automated telescope. How well does it perform? As I put it through its paces, I found its optical and mechanical quality to be top-notch, and I discovered new features not previously available on Meade's LX series scopes.
What's in a name?
The new scope contains a spherical primary mirror. Meade claims this mirror, in combination with the telescope's front corrector lens, "looks like" a hyperbolic primary (such as those used in Ritchey-Chrétien [RC] telescopes) to the secondary mirror. The RCX400's design, therefore, is optimized for photography and promises the coma-free performance of an RC telescope at a much lower cost.
To continue reading this review you need to be an Astronomy magazine subscriber.
Subscribers have full access to our equipment review archive and many other great online benefits.
Already a subscriber? Simply log in or create an account below.