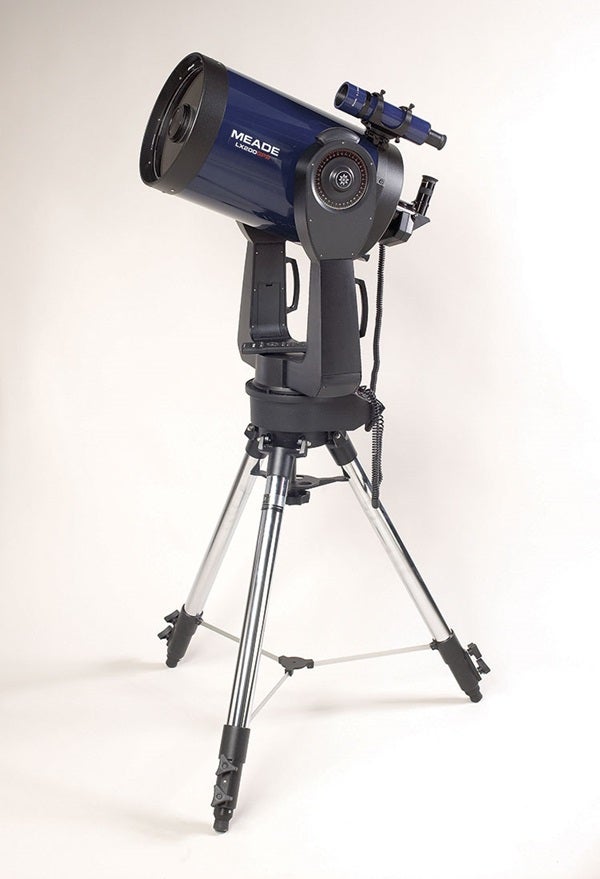 Astronomy: James Forbes
This review, "Star power," appeared in the July 2004 issue of Astronomy magazine.
Meade's 10-inch LX200GPS-SMT with Autostar Suite hurried along something that's been a long time coming in my life: I've finally become a cyberastronomer. The Autostar Suite of software and hardware is so easy to use that I was driving the telescope with a cranky old computer and taking images with Meade's Lunar Planetary Imager (LPI) camera on the first night I tried it.
That's not to say I didn't do some daytime experimenting first (as Meade recommends) and that I didn't have problems (sometimes computers just don't behave quite the way they are expected to by instruction-manual writers). But I managed to get it all working with minimal frustration. Watch out, sky. Here I come!
Meade Instruments's LX200GPS-SMT telescope line builds on their earlier LX200 and LX200GPS models. Besides upgrading the mounts and hand control, the package now includes the Autostar Suite with a CCD camera for lunar and planetary imaging. You can do so much with this system. It's hard to know where to begin, so I thought I'd start from the ground up.
To continue reading this review you need to be an Astronomy magazine subscriber.
Subscribers have full access to our equipment review archive and many other great online benefits.
Already a subscriber? Simply log in or create an account below.