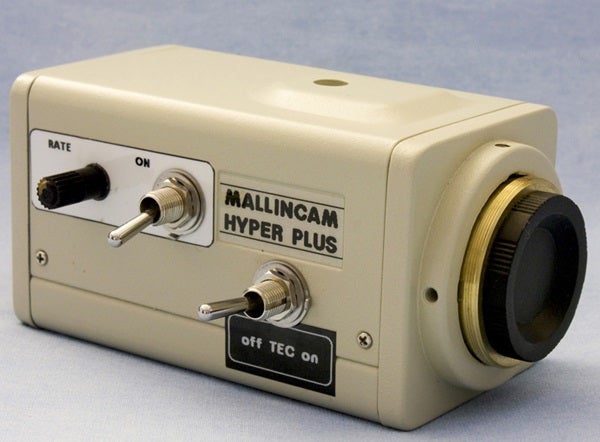 Gary W. Kronk
This review, "The MallinCam takes
great images in seconds," appeared in the July 2010 issue of Astronomy magazine
During the past 4 decades, I have taken more astronomical photographs than I can count. I started in 1971 when I took an old box camera and modified it to take time exposures. A few years later, I moved into 35mm film photography and stuck with it until I graduated to a digital SLR in 2004. Then, in 2006, I started using the MallinCam, and my life would never be the same.
The MallinCam is a video camera that provides great live views of whatever you point your telescope toward. The current product line is the MallinCam Hyper Plus, and it comes in both color and black-and-white models. I have had the black-and-white camera since 2006 and began using the color camera in 2009. Each camera has a resolution of 811 by 508 pixels.
Be aware that U.S. and Canadian customers must order from different dealers. The warranty on a Canadian camera will not be honored for purchasers in the United States.
To continue reading this review you need to be an Astronomy magazine subscriber.
Subscribers have full access to our equipment review archive and many other great online benefits.
Already a subscriber? Simply log in or create an account below.