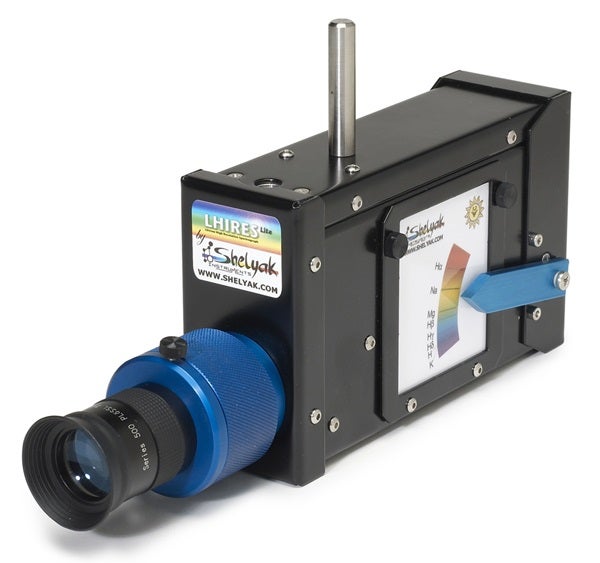 Astronomy: William Zuback
This review, "Astronomy tests a
hot new spectroscope," appeared in the January 2010 issue of Astronomy magazine
Amateur solar observing has an exciting new tool. The Lhires Lite spectroscope breaks sunlight into a rainbow of colors crossed by dark lines. For two centuries, professional astronomers have used such devices to identify what stars are made of, tell how a star is moving through space, and a lot more.
The manufacturer, Shelyak Instruments, located in Revel, France, designed this device to allow amateur astronomers to study the Sun's spectrum. I found the Lhires Lite to be an affordable and enjoyable entry into the world of spectroscopy. The device is completely safe to use when observing the Sun.
To continue reading this review you need to be an Astronomy magazine subscriber.
Subscribers have full access to our equipment review archive and many other great online benefits.
Already a subscriber? Simply log in or create an account below.