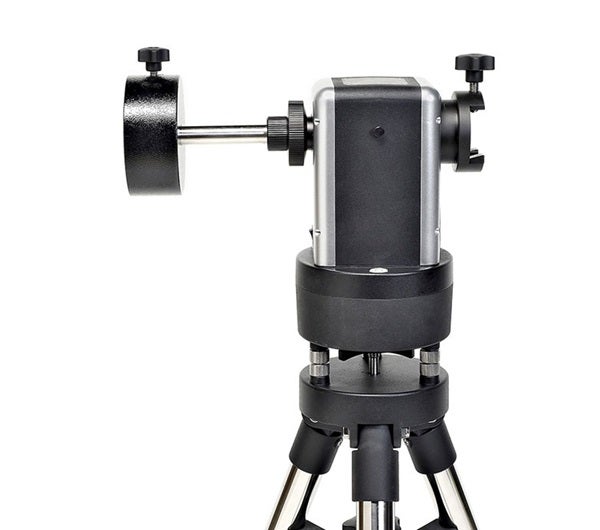 Astronomy: James Forbes
This review, "iOptron's lightweight mount supports on-the-go observing," appeared in the February 2009 issue of Astronomy magazine
Today's visual observers like a good alt-azimuth mount because of its simplicity and portability. Such units are lightweight, yet they can handle heavy telescopes. If they have a drawback, it's the lack of automatic tracking.
Enter iOptron Corporation's Mini-Tower. This lightweight, computerized, alt-azimuth drive lets you configure it as either a single- or dual-arm mount. The MiniTower has a manufacturer-stated load capacity of 25 pounds (11.4 kilograms) on one side and 8 pounds (3.6 kg) on the other. The tripod legs are 1.5 inches (38 millimeters) thick and place it at a comfortable height for observing.
To continue reading this review you need to be an Astronomy magazine subscriber.
Subscribers have full access to our equipment review archive and many other great online benefits.
Already a subscriber? Simply log in or create an account below.