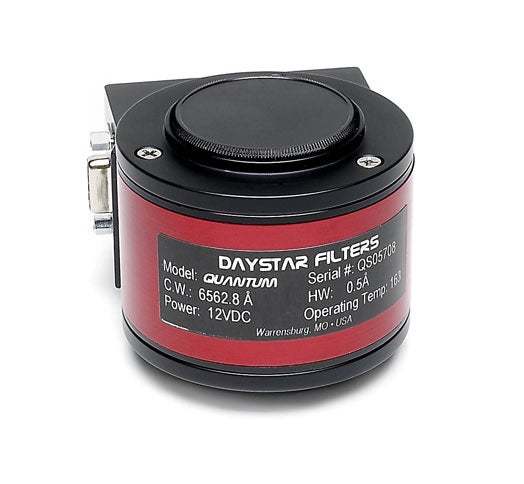 Astronomy: James Forbes
This review, "DayStar's Quantum filter reveals the Sun," appeared in the March 2009 issue of Astronomy magazine.
If you're an amateur astronomer whose "day" begins at sunset, I have a revelation for you: Sun-watching has become a popular pursuit. If you're not already on the solar bandwagon, you could be missing half your potential observing time.
Studying the Sun also is an essential part of professional research as scientists attempt to understand how stars work. Whether amateur or professional, however, the best way to observe the Sun is to eliminate all but a narrow part, or wavelength, of the light it emits.
DayStar Filters of Warrensburg, Missouri, is one of the pioneers in high-quality commercial Hydrogen-alpha (Hα) filter systems for solar viewing. Since 1975, amateur and professional astronomers have used Day-Star filters, and they have even orbited in spacecraft.
To continue reading this review you need to be an Astronomy magazine subscriber.
Subscribers have full access to our equipment review archive and many other great online benefits.
Already a subscriber? Simply log in or create an account below.