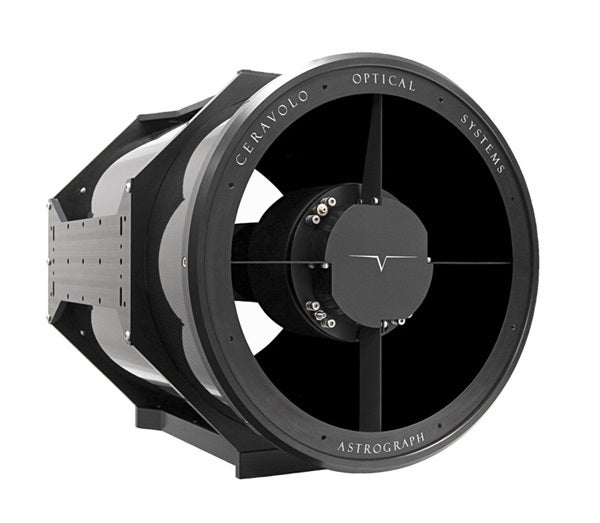 Ceravolo Optical Systems

This review, "The Ceravolo 300 Astrograph: two scopes in one," appeared in the August 2010 issue of Astronomy magazine
The field of astroimaging has exploded with equipment choices. One recent entry is the Ceravolo 300 Astrograph. Veteran amateur astronomers will recognize the name Peter Ceravolo, renowned optical designer who has designed and built systems for more than 30 years. He began Ceravolo Optical Systems in 1994. The company built the optics for Canada's Microvariability and Oscillations of Stars (MOST) space telescope. It also produced a line of Maksutov-Newtonian telescopes optimized for high-resolution visual work.
In 2003, Ceravolo saw a need for wide-field imaging that took advantage of large CCD chips. The first product of that work is the 300 Astrograph, and I jumped at the chance to test it.
To continue reading this review you need to be an Astronomy magazine subscriber.
Subscribers have full access to our equipment review archive and many other great online benefits.
Already a subscriber? Simply log in or create an account below.