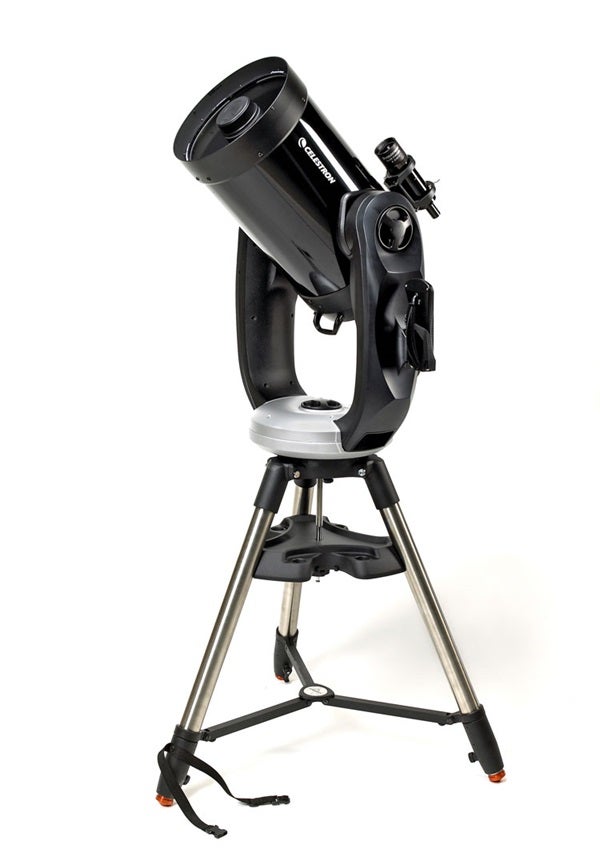 Astronomy: William Zuback
This review, "Astronomy tests Celestron's CPC 1100 GPS," appeared in the August 2007 issue of Astronomy magazine
The Schmidt-Cassegrain telescope has come a long way since Celestron International introduced it in 1970. Celestron's original orange-tube C8 is memorable for its somewhat-radical optical and mount designs and reasonable cost. Back in the 1970s, most amateur astronomers used commercial 4- or 6-inch Newtonian reflectors or small refractors. Also, homebuilt telescopes abounded. But Celestron and the 8-inch C8 changed all of that.
Unpacking and setup
Celestron's CPC line of Schmidt-Cassegrain telescopes comes in three sizes: 8-inch, 9.25-inch, and 11-inch. The CPC 1100 — the 11-inch version — arrived with the tripod in one box and the telescope and accessories in a second. After unpacking, I set the tripod up first, then placed the fork-mounted telescope on it.
To continue reading this review you need to be an Astronomy magazine subscriber.
Subscribers have full access to our equipment review archive and many other great online benefits.
Already a subscriber? Simply log in or create an account below.