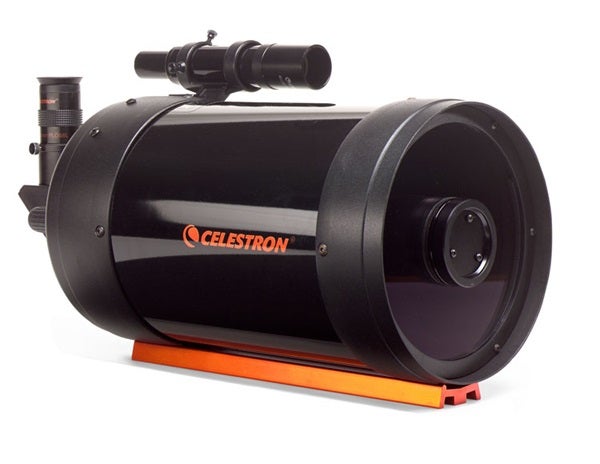 Astronomy: William Zuback
This review, "Celestron's new Schmidt-Cassegrain," appeared in the March 2007 issue of Astronomy magazine
Celestron has introduced a new model to its Schmidt-Cassegrain line of telescopes — the C6, and it's Celestron's most portable one yet. This scope offers a 6-inch aperture and operates at f/10. Family resemblance is unmistakable. The C6 has a sleek black aluminum tube with the company's name and logo emblazoned in orange across its side.
Consumers may choose from four variants. For those who already own a telescope mount, the C6 is available as an optical tube-assembly only. The least expensive complete C6 package, designated the C6-S, combines the telescope with Celestron's Advanced Series CG-5 German equatorial mount. The same C6 also is sold with the computerized version of the CG-5 as the C6-SGT. Finally, Celestron added the C6 to its lineup of single-support-arm NexStar Special Edition instruments. The NexStar 6SE, however, features an orange tube rather than black.
To continue reading this review you need to be an Astronomy magazine subscriber.
Subscribers have full access to our equipment review archive and many other great online benefits.