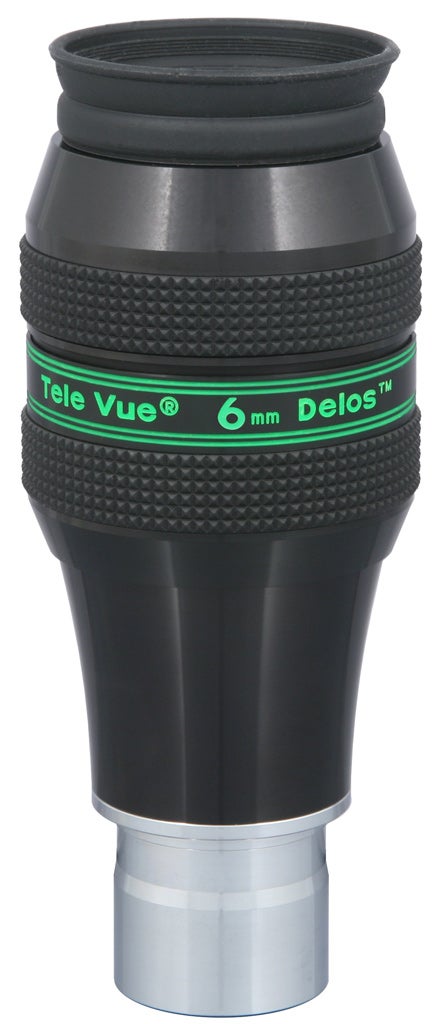 Tele Vue Optics
Tele Vue Optics of Chester, New York, introduced a new line of eyepieces just before the 2011 Northeast Astronomy Forum in Suffern, New York. Called Delos, the two models (6mm and 10mm) sport 20mm of eye relief, a 72° apparent field of view, and an adjustable eye guard. Each is also compatible with the company's Dioptrx line of astigmatism corrector lenses.
After testing, I've concluded that the Delos are wonderful eyepieces. Both performed nearly identically, so I will discuss the characteristics of the line as a whole.
Astronomy magazine subscribers can download the full review for free. Just make sure you're registered with the website.