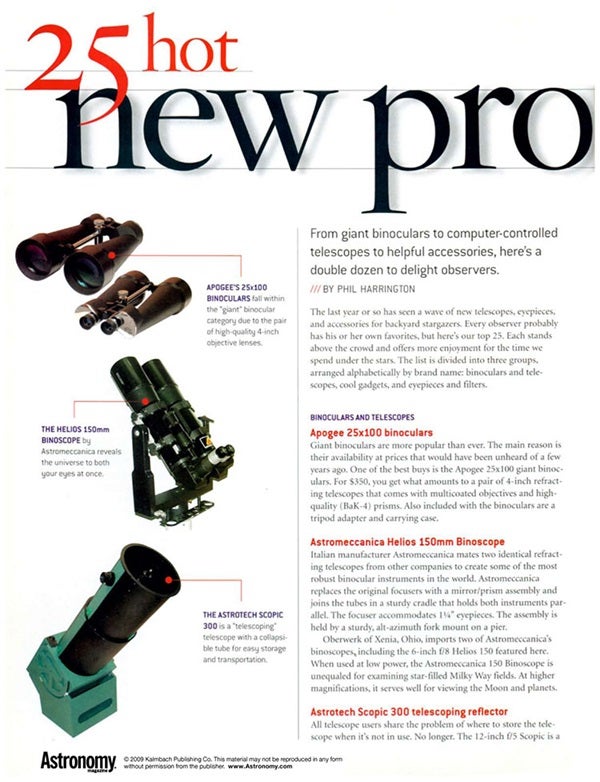 This review, "25 hot new products," appeared in Explore the Universe 2004.
The last year or so has seen a wave of new telescopes, eyepieces, and accessories for backyard stargazers. Every observer probably has his or her own favorites, but here's our top 25. Each stands above the crowd and offers more enjoyment for the time we spend under the stars. The list is divided into three groups, arranged alphabetically by brand name: binoculars and telescopes, cool gadgets, and eyepieces and filters.
To continue reading this review you need to be an Astronomy magazine subscriber.
Subscribers have full access to our equipment review archive and many other great online benefits.
Already a subscriber? Simply log in or create an account below.