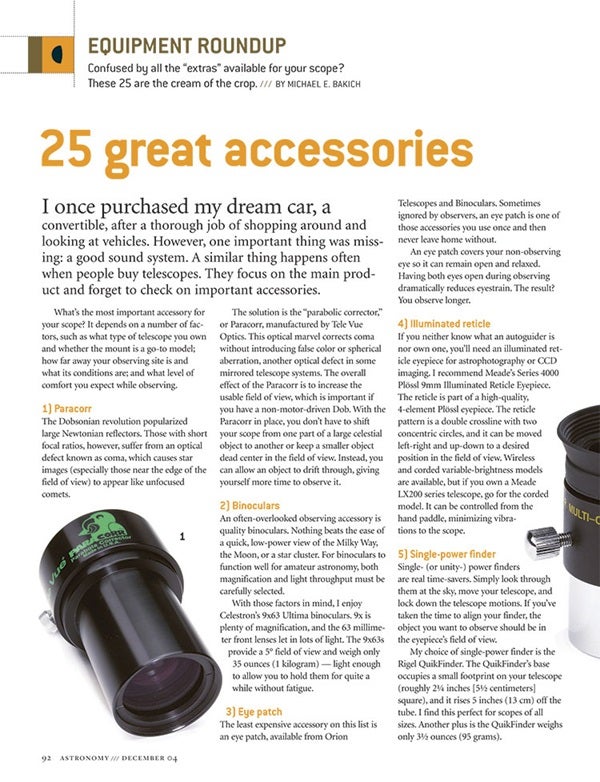 This review, "25 great accessories," appeared in the December 2004 issue of Astronomy magazine.
I once purchased my dream car, a convertible, after a thorough job of shopping around and looking at vehicles. However, one important thing was missing: a good sound system. A similar thing happens often when people buy telescopes. They focus on the main product and forget to check on important accessories.
What's the most important accessory for your scope? It depends on a number of factors, such as what type of telescope you own and whether the mount is a go-to model; how far away your observing site is and what its conditions are; and what level of comfort you expect while observing.
To continue reading this review you need to be an Astronomy magazine subscriber.
Subscribers have full access to our equipment review archive and many other great online benefits.
Already a subscriber? Simply log in or create an account below.