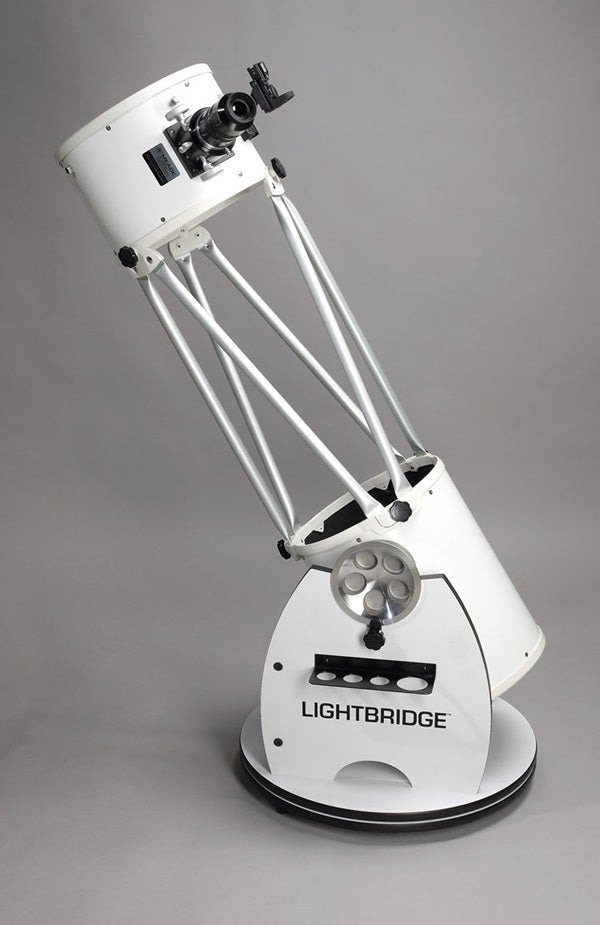 Astronomy: William Zuback
This review, "Deep-sky-object hunter," appeared in the May 2007 issue of Astronomy magazine
Like many observers, I have a fondness for Dobsonian-mounted telescopes. Such instruments allow users to use a large aperture — 8 inches and above — that is inexpensive and easy to transport, set up, and operate. That made it a "no-brainer" when I got the opportunity to take Meade's truss-tube Dobsonian, the LightBridge, through its paces.
The LightBridge I tested was the 10-inch deluxe model. Meade offers this scope in four sizes: 8-, 10-, 12-, and 16-inch apertures. All models come in either the standard or deluxe version, except the 16-inch, which comes only in the deluxe model.
To continue reading this review you need to be an Astronomy magazine subscriber.
Subscribers have full access to our equipment review archive and many other great online benefits.
Already a subscriber? Simply log in or create an account below.