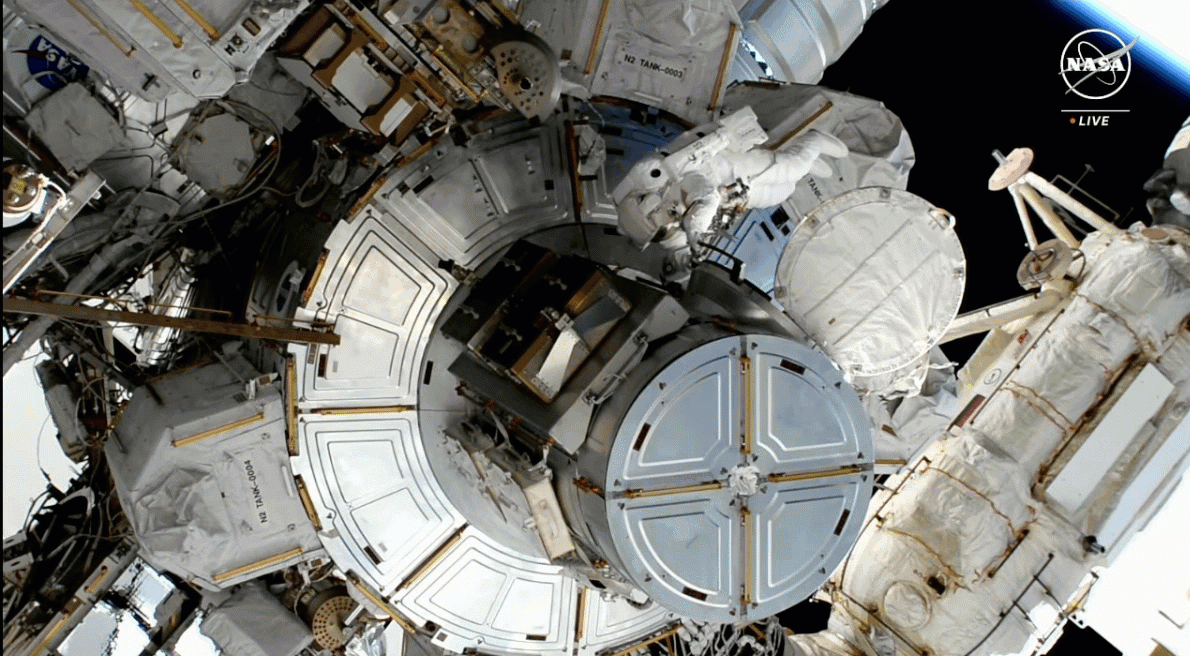 NASA astronauts Jasmin Moghbeli and Loral O'Hara have completed their spacewalk outside the International Space Station (ISS). The spacewalk streamed live on NASA's YouTube channel Nov. 1, which you can watch below.
The two were to remove an electronics box and replace bearing assemblies on a portion of the ISS.
Both women were part of NASA's Astronaut Candidate Class of 2017. Here is more autobiographical information on each, which is taken from their bios on NASA.gov.
Education: Graduated from Baldwin Senior High School in Baldwin, New York. Earned a bachelor's degree in Aerospace Engineering
with Information Technology from the Massachusetts Institute of Technology. Earned a master's degree in Aerospace
Engineering from the Naval Postgraduate School in Monterey, California. Graduated from the U.S. Navy Test Pilot
School in Patuxent River, Maryland.
Awards and honors: Awarded four Air Medals, a Meritorious Service Medal, two Navy and Marine Corps Commendation Medals, three Navy and Marine Corps Achievement Medals and various unit commendations. Awarded the US Navy Test Pilot School Class
144 Outstanding Developmental Phase II Award and the Commander Willie McCool Outstanding Student Award as the
Class 144 Honor Graduate.
RELATED: What astronauts really do in space
Education: Graduated from Clements High School in Sugar Land, Texas in 2001. Earned a Bachelor of Science degree in aerospace engineering from the University of Kansas in Lawrence, Kansas, in 2005. Earned a Master of Science degree in aeronautics and astronautics from Purdue University, in West Lafayette, Indiana in 2009.
Awards/Honors: National Science Foundation Graduate Research Fellowship (2008).