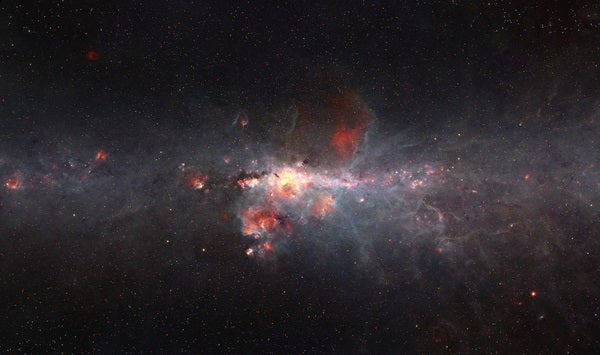 Hi folks, tune in every week of 2023 for the best in astronomy from Astronomy Editor Dave Eicher, brought to you by Celestron. Dave's weekly video series will cover all the latest sky events, scientific results, overviews of cosmic mysteries, and more!
This week, we're talking about one of the biggest questions in all of astronomy: How will the universe end?
---
For a long time now, we've known through experiments and observations and satellites that the universe began 13.8 billion years ago with a Big Bang. For decades, however, there was a contentious argument about how the universe would end: Would there be enough mass to halt the expansion of the universe, collapse back to a singularity, and have maybe repeated Big Bangs?
Today, the evidence leans in one direction: The universe will expand forever and become ever cooler and darker, and eventually all that will be left glowing very distantly from each other will be these red dwarf stars that last for trillions of years. And eventually we'll have a very cold and dark and quiet place that will come to a stop. Scientists call it the heat death of the universe — or more colloquially, the Big Freeze.
However, scientists can't yet completely rule out that possibility that the universe's expansion may one day come to a halt. Either way, don't worry — that's many trillions of years in the future.
Follow Astronomy magazine, the world's best-selling astronomy magazine:
🌎 Website: https://astronomy.com
📖 Subscribe: http://subscribe.astronomy.com
📘 Facebook: https://facebook.com/AstronomyMagazine
📸 Instagram: https://instagram.com/astronomy.magazine
🐦 Twitter: https://twitter.com/AstronomyMag
Shop Celestron telescopes:
🔭 Website: https://celestron.com
Follow Dave Eicher:
📘 Facebook: https://facebook.com/davidjohneicher
📸 Instagram: https://instagram.com/eicher.david
🐦 Twitter: https://twitter.com/deicherstar