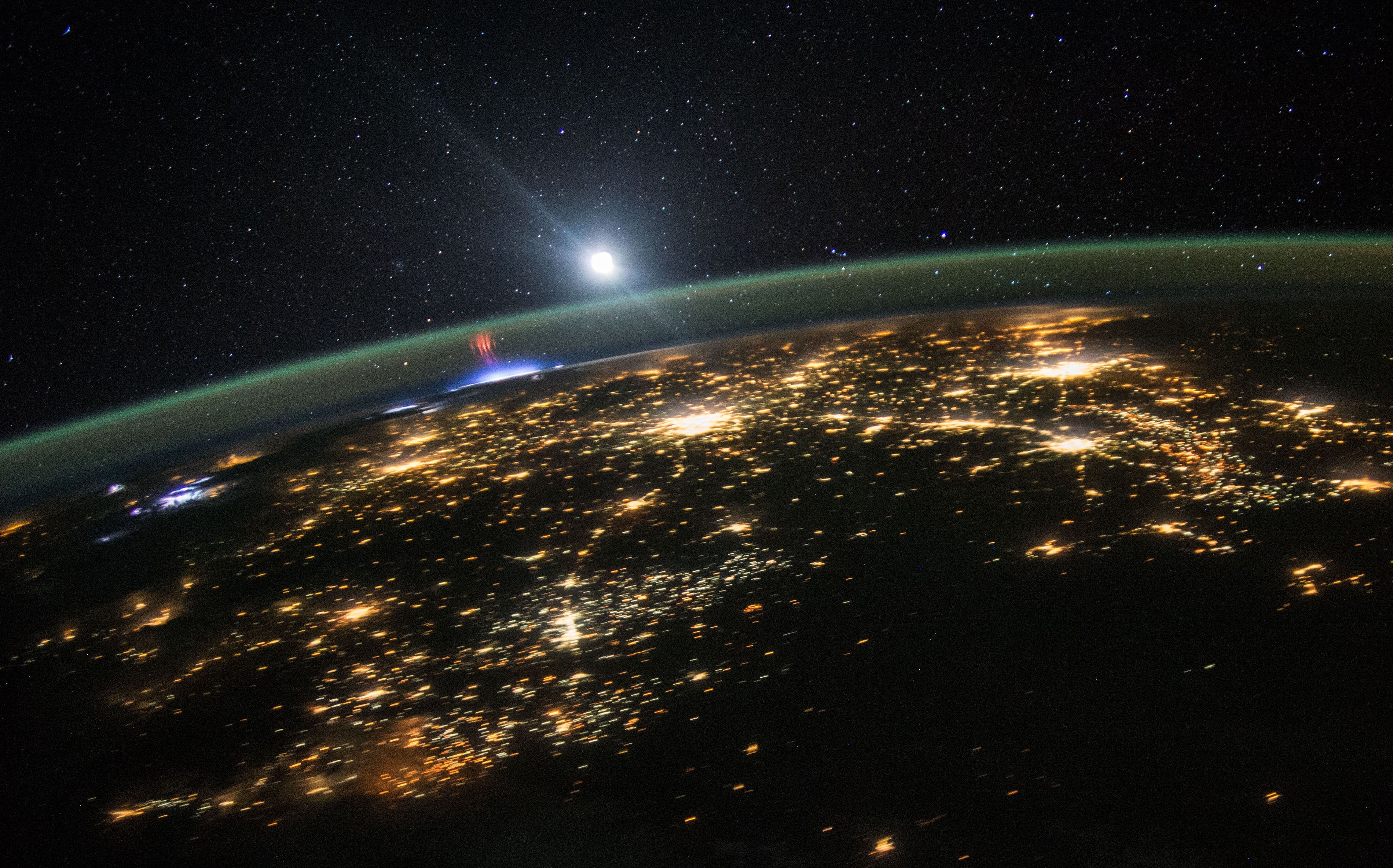 On Sept. 14, 2023, NASA announced plans to take a more prominent role in investigating unidentified anomalous phenomena (UAP) — better known as unidentified flying objects, or UFOs. The agency will appoint a team of experts to collect data and develop scientific explanations of UAP. The team will be led by Mark McInerney, who had previously been NASA's liaison to the Department of Defense on UAP.
The action comes in response to a report, also released Sept. 14, that was authored by an independent panel that NASA convened. The report's purpose was not to conduct a comprehensive review or analysis of UAP, but to issue recommendations to NASA on how the agency can leverage its expertise to shed light on the nature of UAP with scientific methods.
At a press conference, members of the independent panel were adamant that they found no evidence for an extraterrestrial origin of UAP. Many sightings of UAP, they noted, have mundane explanations, like weather balloons or camera artifacts. However, there are still many incidents involving objects that remain unidentified due to a lack of data.
At the press conference, NASA announced it would appoint a director of UAP research to lead the team, but didn't announce who would fill the role. The agency issued an updated statement later that day naming McInerney. NASA officials told reporters that the reason behind the initial secrecy was that some members of the independent panel had received threats, according to Politico.
"NASA's new Director of UAP Research will develop and oversee the implementation of NASA's scientific vision for UAP research, including using NASA's expertise to work with other agencies to analyze UAP and applying artificial intelligence and machine learning to search the skies for anomalies. NASA will do this work transparently for the benefit of humanity," said NASA Administrator Bill Nelson in a statement.
From sensationalism to science
UAP are observations of events in the sky that can't be explained or identified as aircraft or known natural phenomena. Interest in UAP has resurged in recent years following the release of videos taken from U.S. military planes and ships. Unclassified footage from infrared cameras aboard Navy F/A-18 fighter jets released by the Pentagon in 2020 appears to show tic-tac shaped objects that pilots say could accelerate at rates beyond the capabilities of known aircraft. (Others have pointed out that a combination of image artifacts and optical illusions can cause conventional aircraft to appear to behave similarly.) And in July of this year at a congressional hearing, former Air Force intelligence officer David Grusch alleged in testimony that the U.S. government is withholding information regarding UAP.
NASA aims to improve the quality of UAP data to move the scientific understanding of them forward. "We want to shift the conversation on UAPs from sensationalism," Nelson said during the press briefing.
To do so, it will implement recommendations from the independent report, which was authored by 16 experts with diverse backgrounds including astronomy, planetary science, space exploration, artificial intelligence, aerospace safety, and journalism. When NASA announced the panel last June, it stated that understanding UAP is of interest to national security and aviation safety.
Over the past year, the team met periodically to identify untapped sources of UAP data and develop a roadmap for NASA to use scientific tools to analyze them. In crafting their recommendations, the team relied on openly available data, including unclassified data from civilian government agencies and data from commercial sources. "Using unclassified data was essential for our team's fact-finding, open-communication collaboration, and for upholding scientific rigor to produce this report for NASA," said David Spergel, a theoretical astrophysicist at Princeton University and chair of the UAP independent study team, in a statement. "The team wrote the report in conjunction with NASA's pillars of transparency, openness, and scientific integrity to help the agency shed light on the nature of future UAP incidents."
Leveraging expertise
One focus of the report was on NASA's expertise in calibrating sensors. Many UAP have only been documented with grainy footage from sensors not designed for scientific observations. Techniques that NASA has developed for handling data from sensors in telescopes and Earth-observing satellites could be useful in studying UAP. "We found that NASA can help the whole-of-government UAP effort through systematic data calibration, multiple measurements, and ensuring thorough sensor metadata to create a dataset that is both reliable and extensive for future UAP study," said Spergel.
The report highlighted the importance of gathering UAP data systematically and using sophisticated analysis techniques like artificial intelligence and machine learning. It also specifically recommended that NASA use its Earth-science satellites to study the local conditions in which UAP appear. This could help researchers identify any environmental factors that produce UAP sightings.
As for collecting data on UAP themselves, the panel urged NASA to consider developing a crowdsourcing platform, such as a smartphone app, that would allow users to submit UAP reports. The panel also recommended that NASA leverage its activities in aeronautics — the first "A" in "NASA". The agency already runs an FAA-funded accident reporting system for commercial pilots that could also be used to collect reports of UAP. And NASA's extensive research in air traffic management could be extended to develop systems that detect UAP in real time and reroute aircraft to ensure their safety.