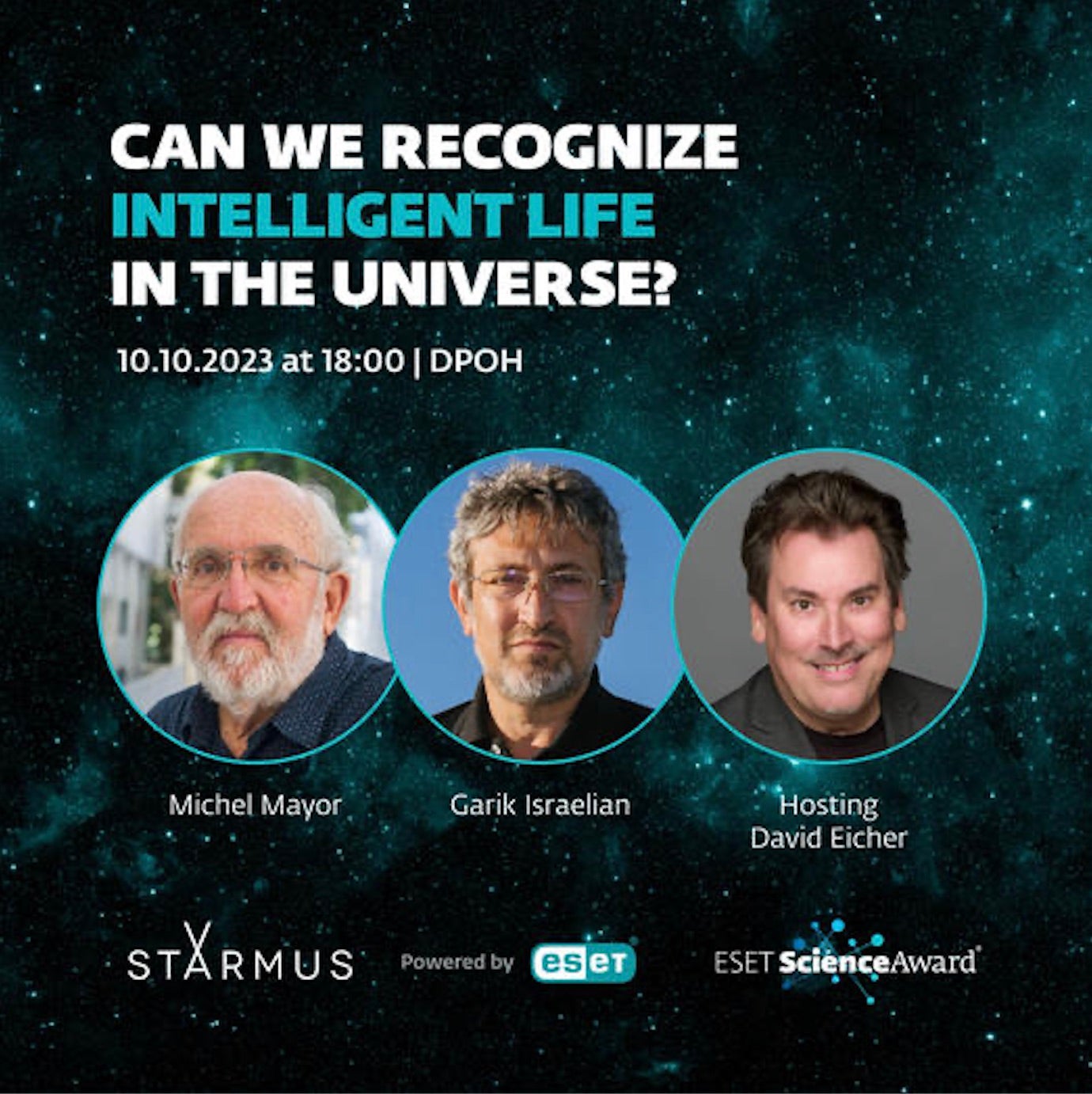 The Starmus Festival is proud to present a special event featuring Nobel Prize-winning scientist Michel Mayor, discoverer of the first extrasolar planet orbiting a sunlike star, 51 Pegasi. The event will take place on October 10, 2023, in the Pavol Orszagh Hviezdoslav Theater, Bratislava, Slovakia, at 6 PM local time. The theme will be "Can we recognize intelligent life in the universe?" and will feature Mayor, Starmus founder and astrophysicist Garik Israelian, and moderator and science popularizer David Eicher, Editor of Astronomy Magazine.
You can learn more about this special event, buy tickets, or find out how to watch the online stream here:
https://www.esetscienceaward.sk/en/highlights/2023
The special event is sponsored by ESET, a Slovak software company specializing in cybersecurity, which sponsors science promotion including the ESET Science Awards. They are a major event sponsor of the upcoming Starmus Festival, which will take place May 12–17, 2024, in Bratislava.