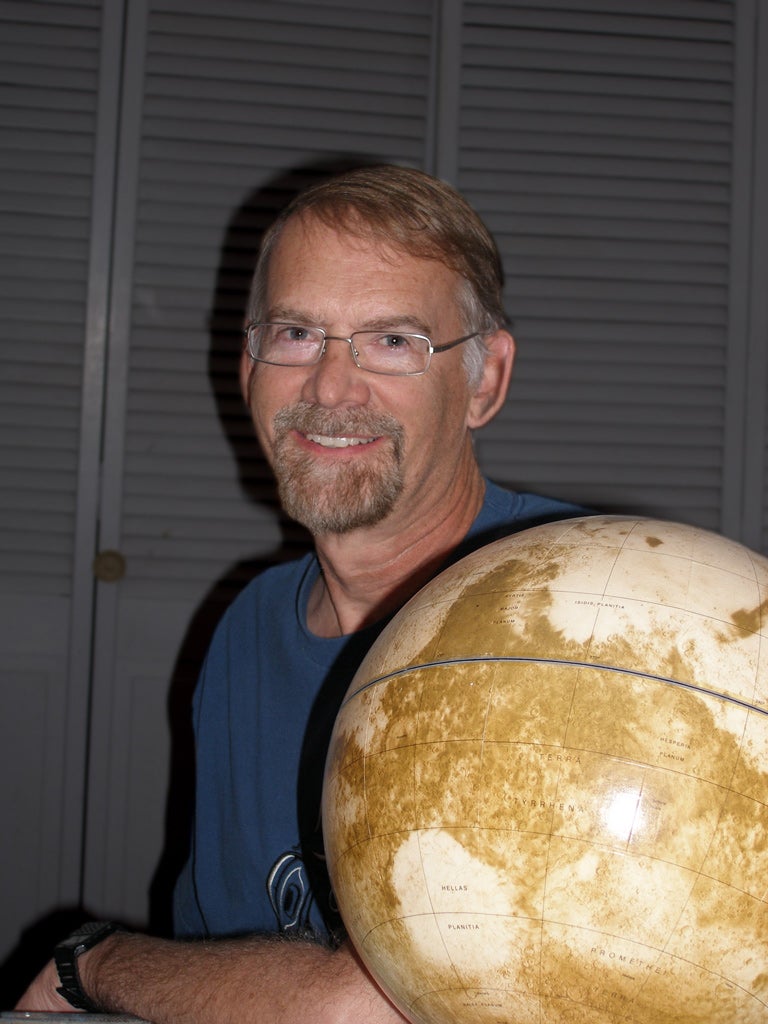 The Division for Planetary Sciences of the American Astronomical Society has awarded the 2012 Jonathan Eberhart Planetary Sciences Journalism Award to Michael Carroll.
 
In his winning entry, "Storm warning," from Astronomy magazine's August 2011 issue, Michael expertly explains weather phenomena that occur on the solar system's planets in language that any "armchair astronomer" can understand. He is also a frequent contributor to Astronomy. Michael's recent articles include "Tour our wet solar system" in the July 2012 issue (currently on newsstands) and "Titan: What we've learned about a strange new world" in the March 2010 issue.
 
Michael is a science journalist, astronomical artist, and children's book author. He grew up in Colorado, where his father was an engineer with the space program through Martin Marietta (now Lockheed Martin). His father was involved in early planetary probe studies for Venus, Titan, and other targets, and this connection to astronomy influenced Michael at a young age. "I always was fascinated by the bright pinpoints of light out there that were actually entire worlds to be explored," says Michael. He fell in love with the images returned to Earth from the Rangers, Lunas and Surveyors, the Apollo astronauts, the Mariners, Vikings and Voyagers, and began to paint these worlds at the age of 11. He is a Fellow and founding member of the International Association for the Astronomical Arts.
 
Michael earned his Bachelor of Fine Arts from Colorado State. He later realized that to create a good piece of astronomical art, one must do the same kind of research it takes to write a good article. And so he began to write about, in addition to illustrating, astronomical worlds. Michael has authored more than 20 books and many more articles in magazines such as Astronomy, Popular Science, Astronomy Now (UK), Sky & Telescope, Clubhouse, and Odyssey.
 
Michael resides in Colorado with his wife and two children.