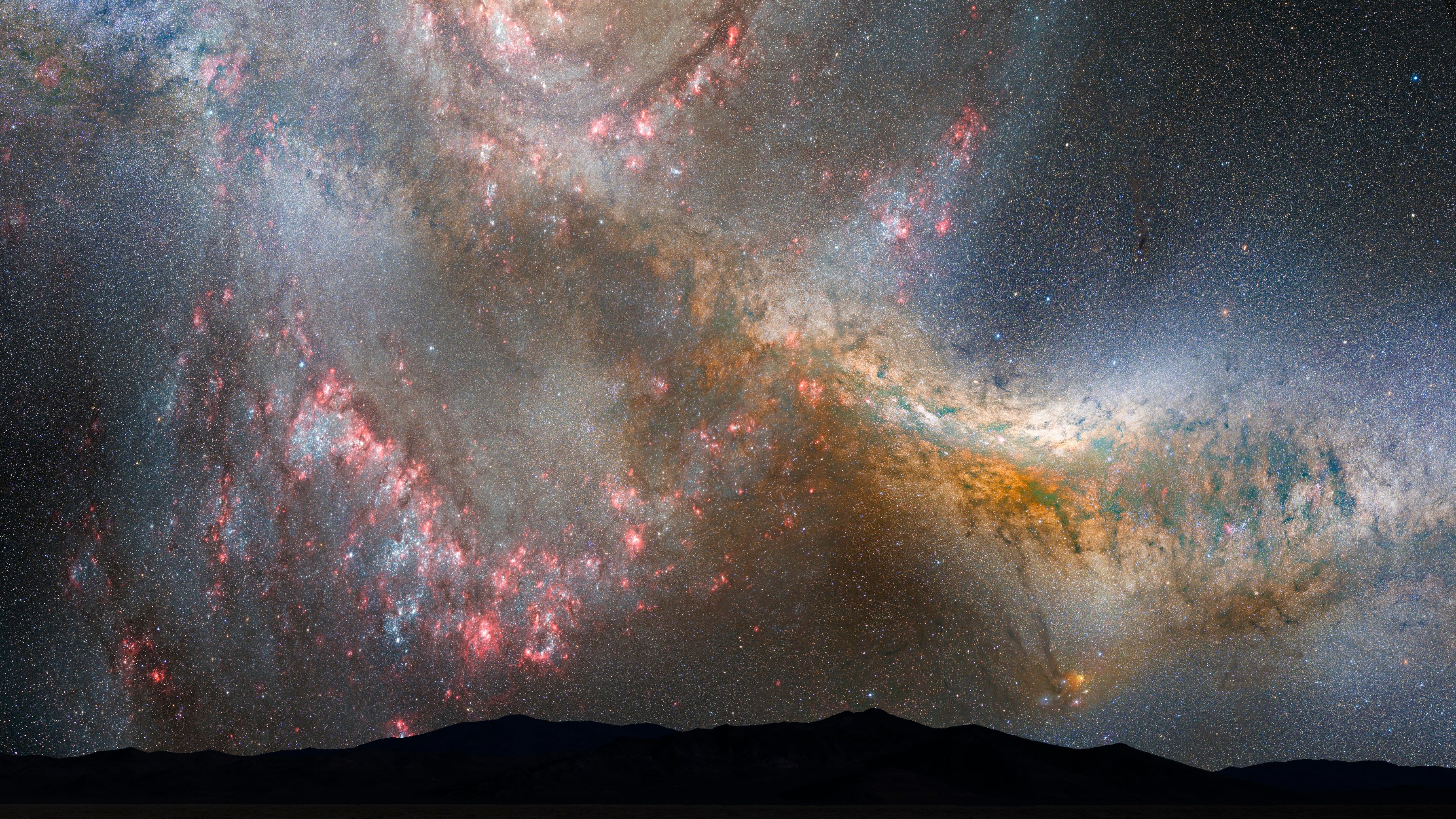 Don't look now, but a head-on intergalactic collision is in our distant future. From observations, astronomers know that the Andromeda Galxay (M31) — the nearest large galaxy — is moving toward our own Milky Way. Their mutual gravitational pull makes a galaxy merger inevitable, starting some 4 billion years from now. Such events are common throughout the cosmos. We can see many of them in progress, often as objects classified as peculiar galaxies.
Simulations show that the gravitational dance between Andromeda and the Milky Way will distort the skies above Earth beyond recognition. Very few of the stars in colliding galaxies actually collide catastrophically. Instead, the dominant form of interaction is gravitational. Streams of stars will be flung outward, creating tidal tails and bridges. And as the galaxies merge, the spiral structures of both galaxies will gradually be erased until what remains is an elliptical supergalaxy — dubbed Milkomeda by researchers.
---
For more on Milkomeda and how it will change the view of any skygazers left on Earth, check out Avi Loeb and Thomas Cox's story from our June 2008 issue.
---
Follow Astronomy magazine, the world's best-selling astronomy magazine:
🌎 Website: https://astronomy.com
📖 Subscribe: http://subscribe.astronomy.com
📘 Facebook: https://www.facebook.com/AstronomyMagazine
📸 Instagram: https://instagram.com/astronomy.magazine
🐦 Twitter: https://twitter.com/AstronomyMag
Shop Celestron telescopes:
🔭 Website: https://celestron.com
Follow Dave Eicher:
📘 Facebook: https://www.facebook.com/davidjohneicher
📸 Instagram: https://instagram.com/eicher.david
🐦 Twitter: https://twitter.com/deicherstar