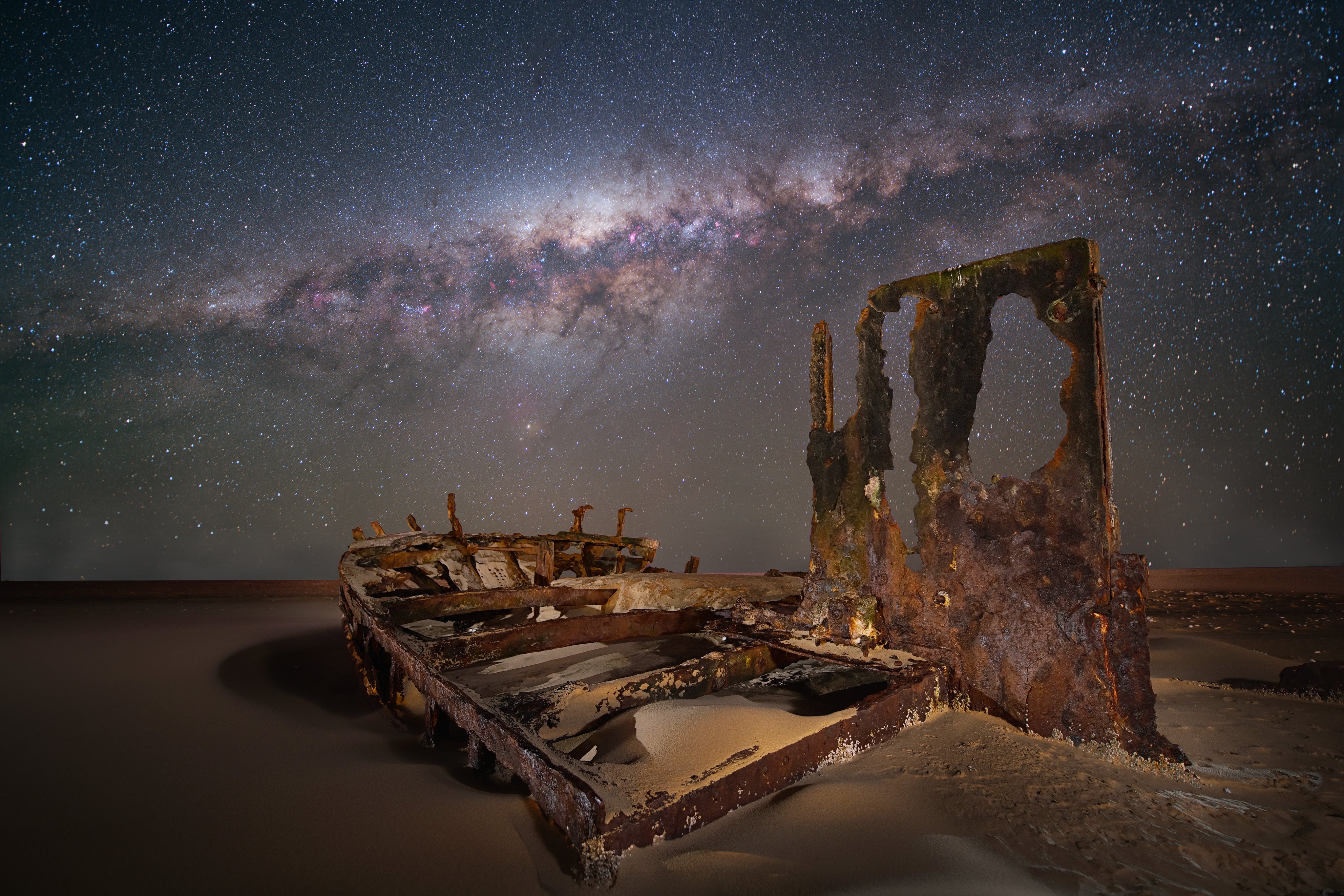 Vikas Chander, taken from Walvis Bay, Namibia
The wreck of a whaling boat lies under the Milky Way near the lighthouse at Pelican Point on Walvis Bay, Namibia. The boat is thought to have been part of a Norwegian fleet that hunted the whales that gave the bay its name to near extinction.
The photographer used a Nikon D850 and a 14–24mm lens at 16mm. The image is a composite of a long foreground exposure (8 minutes at f/2.8 and ISO 800), a stack of sky exposures (twenty 30-second frames at f/2.8 and ISO 6400), plus several additional foreground exposures ranging from 10–30 seconds using a light panel at 3,200 K to light the vessel.