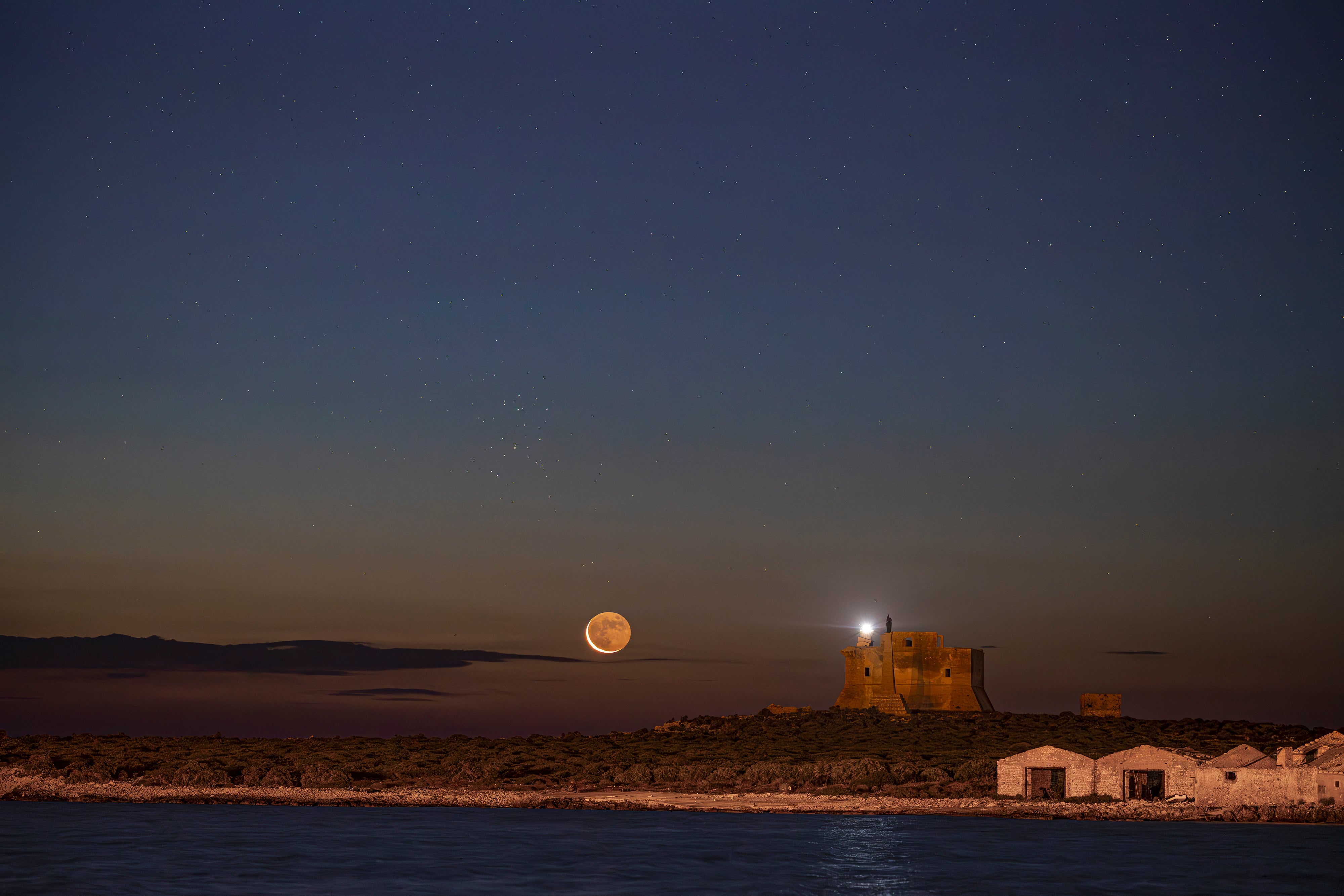 Hi folks, tune in every week of 2023 for the best in astronomy from Astronomy Editor Dave Eicher, brought to you by Celestron. Dave's weekly video series will cover all the latest sky events, scientific results, overviews of cosmic mysteries, and more!
This week, we've got a great conjunction between the Moon and one of the most famous deep-sky objects — the Pleiades (M45). The name is thought to derive from the Greek "plein," meaning to sail: Every year when the cluster first became visible, rising in the pre-dawn sky, it marked the beginning of Mediterranean sailing season.
The Pleiades is also known colloquially as the Seven Sisters for the appearance of its brightest naked-eye stars. But the cluster has by some counts over 1,000 members, most of them hot blue young stars. They happen to be passing through an unrelated dust cloud, forming a reflection nebula. It's the closest Messier object, less than 500 light-years distant. Observations from NASA's Kepler space telescope showed that the cluster's seven brightest members are variable stars.
For more on observing the Pleiades and other great targets, see Astronomy's series of 101 Must-See Cosmic Objects.
Follow Astronomy magazine, the world's best-selling astronomy magazine:
🌎 Website: https://astronomy.com
📖 Subscribe: http://subscribe.astronomy.com
📘 Facebook: https://www.facebook.com/AstronomyMagazine
📸 Instagram: https://instagram.com/astronomy.magazine
🐦 Twitter: https://twitter.com/AstronomyMag
Shop Celestron telescopes:
🔭 Website: https://celestron.com
Follow Dave Eicher:
📘 Facebook: https://www.facebook.com/davidjohneicher
📸 Instagram: https://instagram.com/eicher.david
🐦 Twitter: https://twitter.com/deicherstar