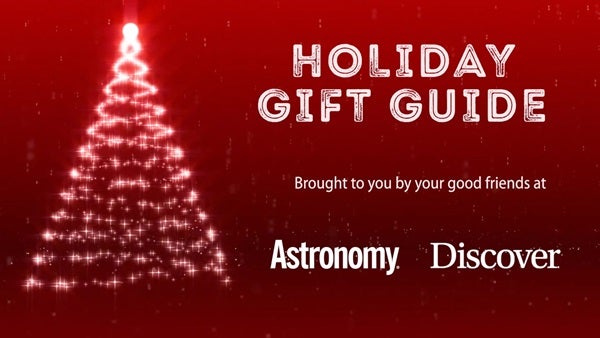 The holiday season is the best time to deepen your love of the cosmos — or give someone you know a great space-themed gift. But finding the perfect astronomy present is hard.
That's why My Science Shop, the online store of Astronomy magazine, curated this list of top-rated astronomy and space-themed gifts for the 2023 Christmas and holiday season. Whether you're shopping for a budding astronomer, a seasoned backyard observer, or yourself, these unique space gifts will help you spread plenty of joy and cheer over the long months ahead.
We wish you all a safe and merry holiday season — and clear skies in the new year!
Space & Beyond Box – Eclipse Collection
$49.95 – Save $10 off with code GIFT10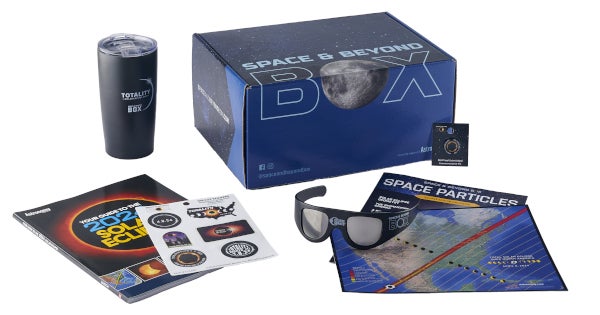 Are you stumped on what gift to give the space geek in your life this year? Let the team of experts at Astronomy magazine do the shopping for you. The Space & Beyond Box Eclipse Collection is perfect for astronomy lovers and backyard skywatchers of all ages. They'll receive eclipse books, gear, and collectibles to get them ready for the upcoming 2024 total solar eclipse. Not only will the recipient deepen their understanding of the solar eclipses, they'll have a little fun while they're at it.
Plus, when you order the Eclipse Collection, you'll also receive 25% off all other Space & Beyond Box Collections! Give additional boxes to expand their knowledge about the solar system, specific planets, nebulae, and more!
Give the Eclipse Collection today
2024 Deep Space Mysteries Calendar
$12.99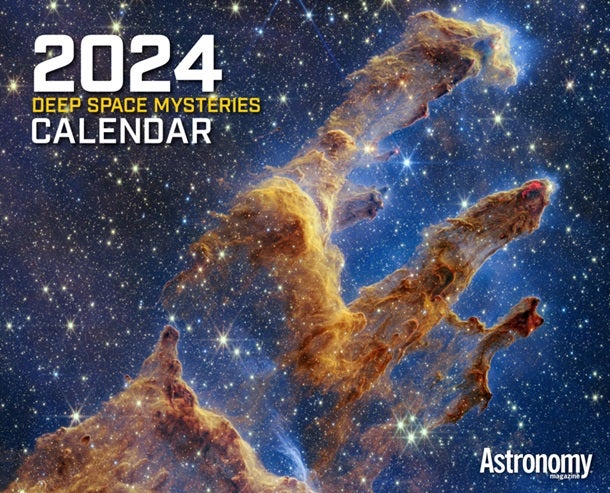 The skygazer on your list won't want to miss a single celestial event in the new year — and they won't with the 2024 Deep Space Mysteries Calendar. This annual calendar has remained one of our most popular gifts year after year, and for good reason. Every month, it clearly details planet visibility, meteor showers, conjunctions, and other observing opportunities. Moon phases and major astronomical events are also highlighted. Exclusive to this year, the calendar also features a guide for viewing the April 8, 2024 total solar eclipse!
Order the 2024 Deep Space Mysteries Calendar
12-inch and 6-inch Mars Globes
12″ Mars Globe: $99.95
6″ Mars Globe: $34.95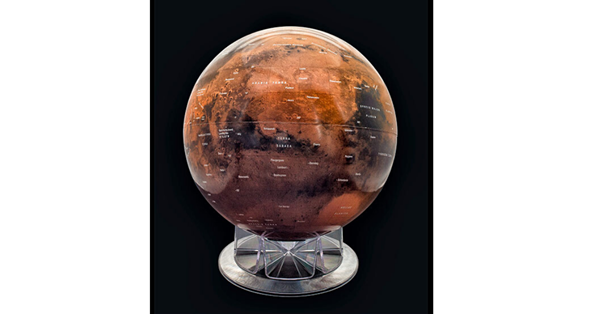 Everyone loves Mars. But it's safe to say that space enthusiasts typically love Mars just a little more than most. And many kids dream of becoming astronauts so they can be the first to set foot on the Red Planet. This year, give them the gift of a tour of their favorite planet with a Mars Globe.
The striking red color of the Mars Globe, along with rich detail and labeled features, make it a great gift for a space lover that will be studied and displayed for a long time. Available only on MyScienceShop.com, our globes were developed using images from the Viking missions, and updated with data from the Mars Global Surveyor.
Get your Mars Globe While Supplies Last
2024 Observer's Handbook
$29.95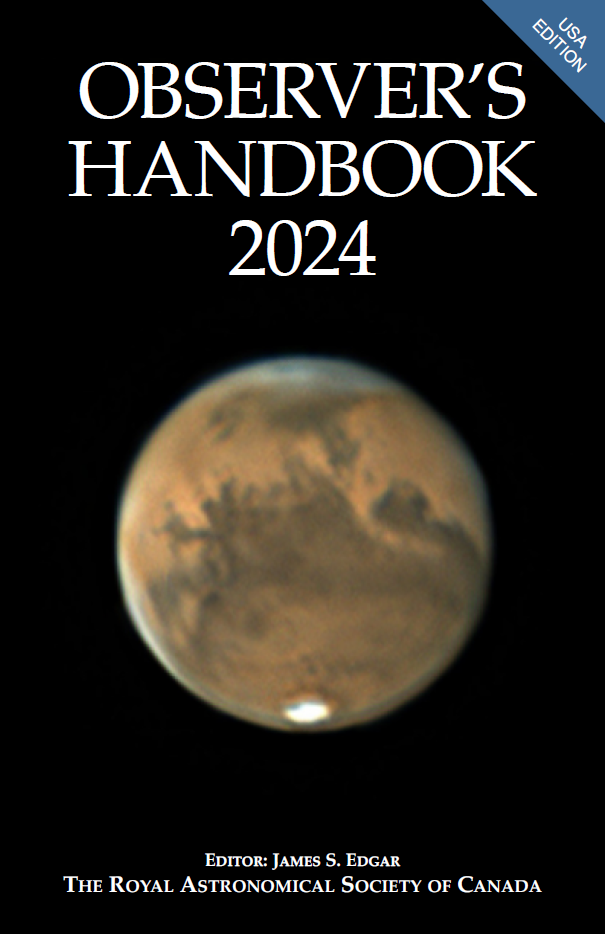 The annual Observer's Handbook is an astronomy guidebook that stands out from the rest. Highly regarded, this book is the perfect gift for any backyard observer who wants to better understand what they're observing and how to grow in their hobby. Because the Observer's Handbook is highly readable and easy to understand, it's an excellent gift for both new and seasoned sky spectators. Contained in its 352-pages is everything a skygazer needs to plan out their year. Readers will find monthly summaries of sky events, ranging from eclipses to planetary conjunctions to meteor showers and beyond.
Buy the 2024 Observer's Handbook
Fisher Original Astronaut Space Pen
Starting at $27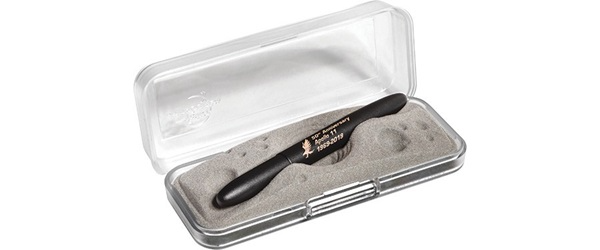 In the 1960s, Paul C. Fisher designed the pen that would boldly go where no pen has gone before. His pen could do what no other pen could do: withstand the conditions of space and still work. That's why this practical and classic gift would delight any space history buff. This is the original design of the Fisher Space Pen that was used on the Apollo 7 space mission in 1968 and has been used on all manned space flights since then.
Purchase an Original Fisher Space Pen
The Planet Heat-Changing Mug
$17.95
The Planet Mug is a thoughtful gift for anyone who loves the unique features of our planet, solar system, and galaxy. Learn about the planets and their moons each time you sip your morning coffee or tea.
This mug even changes appearance based on temperature!
Get your Planet Heat-Changing Mug
Space Socks Gift Box
$24.99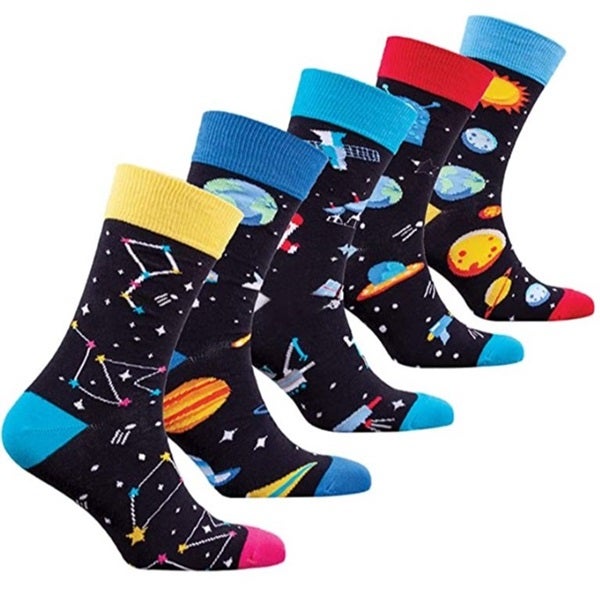 People always need new socks, and who doesn't love getting Space Socks for the holidays?! You don't have to be an astronaut to wear these socks, but we're willing to bet that any space traveler would love to have a set of their own. Luckily, they go just as well with sneakers as they do with a space suit. This set of spunky socks is the perfect way to spruce up your wardrobe and show off your outer space obsession.
Space Socks Gift Box Available Now
2024 Eclipse Tour Shirt
$20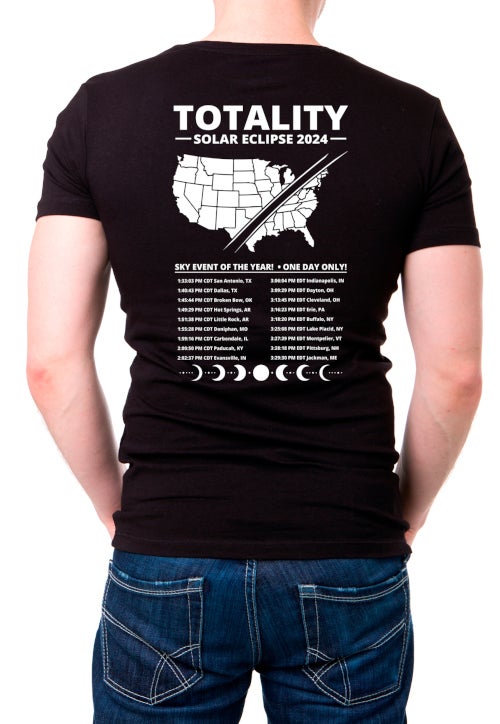 Get ready for the sky event of the decade! Exclusively from Astronomy magazine, this t-shirt features major U.S. cities that will experience totality during the 2024 solar eclipse along with the exact time totality will occur in those locations.
Crab Nebula Puzzle
$14.99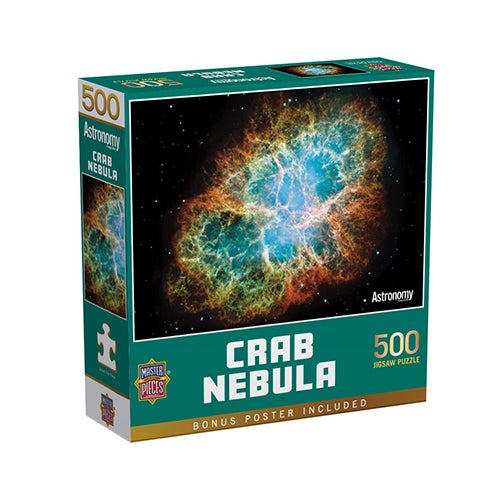 Astronomy puzzles are a budget-friendly gift that the whole family will enjoy. With 500 pieces to work with, the Crab Nebula Puzzle will help pass the time by providing hours of entertainment during those long winter days spent inside. This mosaic image is one of the largest ever taken by NASA's Hubble Space Telescope of the Crab Nebula. It shows the 6-light-year-wide expanding remnant of a star's supernova explosion, an event recorded nearly 1,000 years ago in 1054.
Get your Crab Nebula Puzzle Now
NASA Pioneer Plaque Replica
$50
In 1972 and 1973, the NASA Pioneer space mission launched twin spacecraft, Pioneer 10 and 11, with each carrying a 6″ x 9″ gold-anodized aluminum plaque. This full size metal replica of the original Pioneer plaque is the perfect gift for the space fan or collector.
Get a NASA Pioneer Plaque Replica
Campo del Cielo Meteorite
$14.95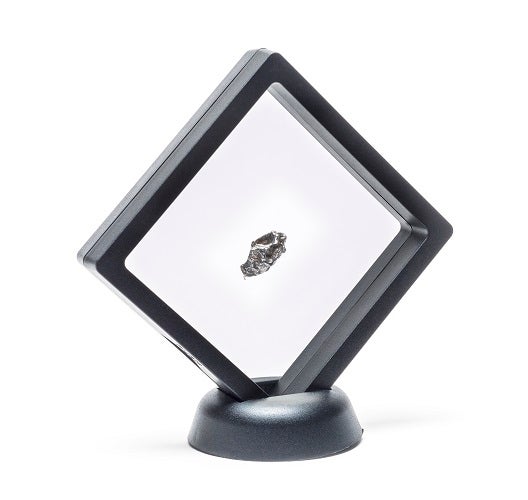 This meteorite and display case are the perfect addition to any space enthusiast's collection. Recovery of the Campo del Cielo iron-nickel meteorite began in 1576 in northern Argentina, but the meteorite is estimated to have fallen about 4,500 years ago. Each piece of this meteorite, measuring approximately 0.5-inches (1.25 cm) across, includes a Certificate of Authenticity.
Get a Piece of the Campo del Cielo Meteorite
2024 Total Solar Eclipse Commemorative Coin
$12.99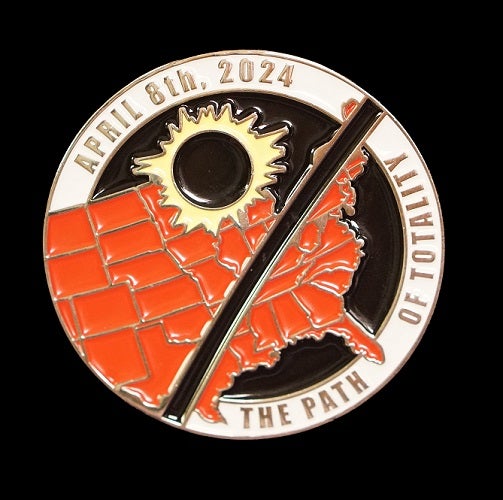 Exclusively from Astronomy magazine, this two-sided commemorative coin is the perfect keepsake for the April 8, 2024 total solar eclipse that will pass through North America. One side features a graphic of the path of totality across the United States for the upcoming eclipse, while the other features an Eclipse 2024 graphic.