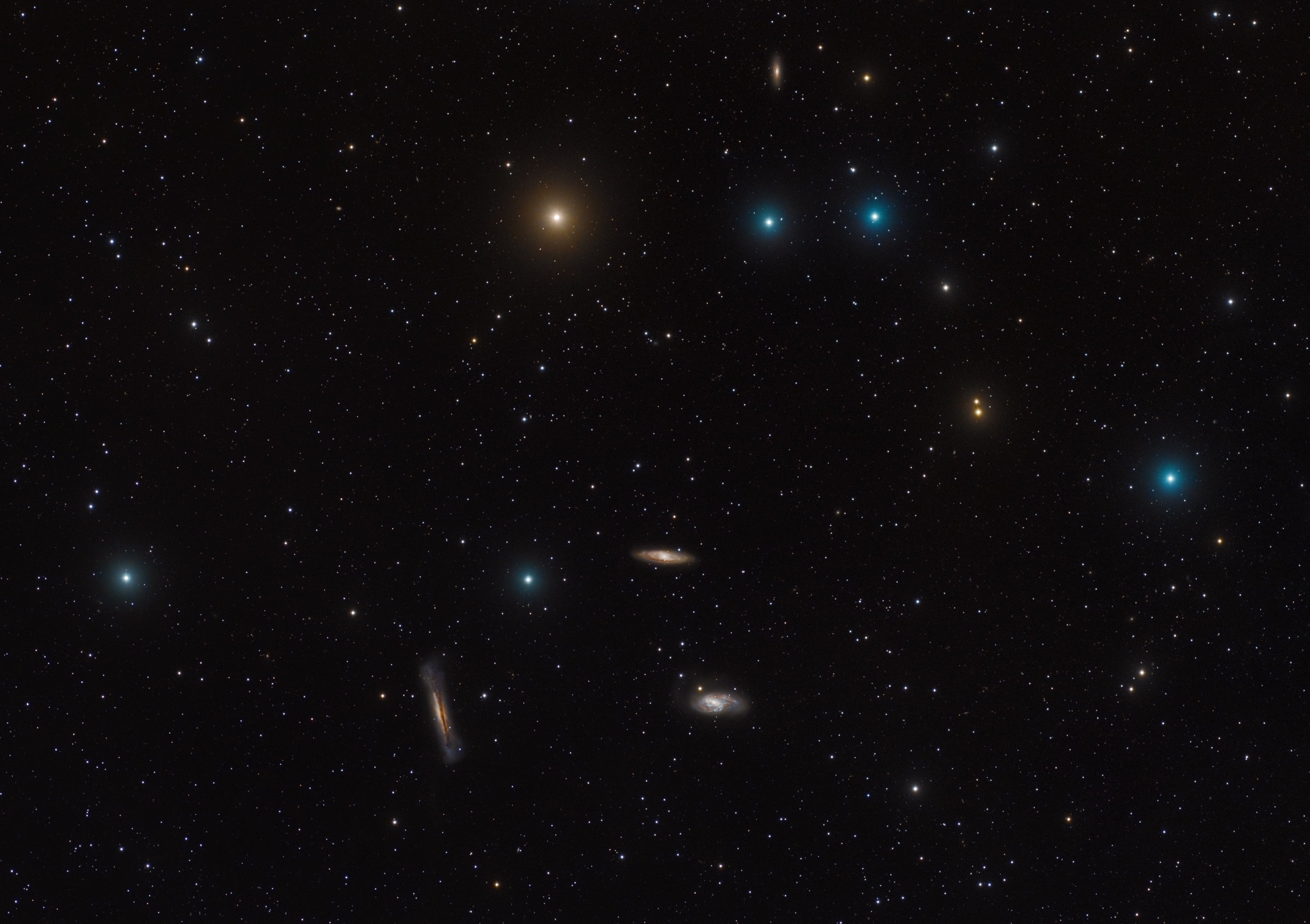 We often think of galaxies either as individual "island universes" or as a member of a galaxy cluster. But there is another category of association: galaxy groups. Many galaxies — perhaps most in the local universe — are part of a galaxy group. Our own Milky Way is part of such a group: the Local Group.
Galaxy groups are smaller than clusters, typically containing no more than 50 members. Our own Local Group has only three large galaxies: the Milky Way, the Andromeda Galaxy (M31), and the Pinwheel Galaxy (M33). The rest are small irregular, elliptical, and dwarf galaxies.
Many of these galaxy groups make for great targets with binoculars or telescopes, including the M81 Group (with M82 lying ½° away from the eponymous galaxy); M51 (the Whirlpool Galaxy, accompanied by the dwarf galaxy NGC 5195); and the Leo Triplet (M65, M66, and NGC 3628).
---
For more galaxy groups to target, check out this story by Alan Goldstein from our May issue:
---
Follow Astronomy magazine, the world's best-selling astronomy magazine:
🌎 Website: https://astronomy.com
📖 Subscribe: http://subscribe.astronomy.com
📘 Facebook: https://www.facebook.com/AstronomyMagazine
📸 Instagram: https://instagram.com/astronomy.magazine
🐦 Twitter: https://twitter.com/AstronomyMag
Shop Celestron telescopes:
🔭 Website: https://celestron.com
Follow Dave Eicher:
📘 Facebook: https://www.facebook.com/davidjohneicher
📸 Instagram: https://instagram.com/eicher.david
🐦 Twitter: https://twitter.com/deicherstar