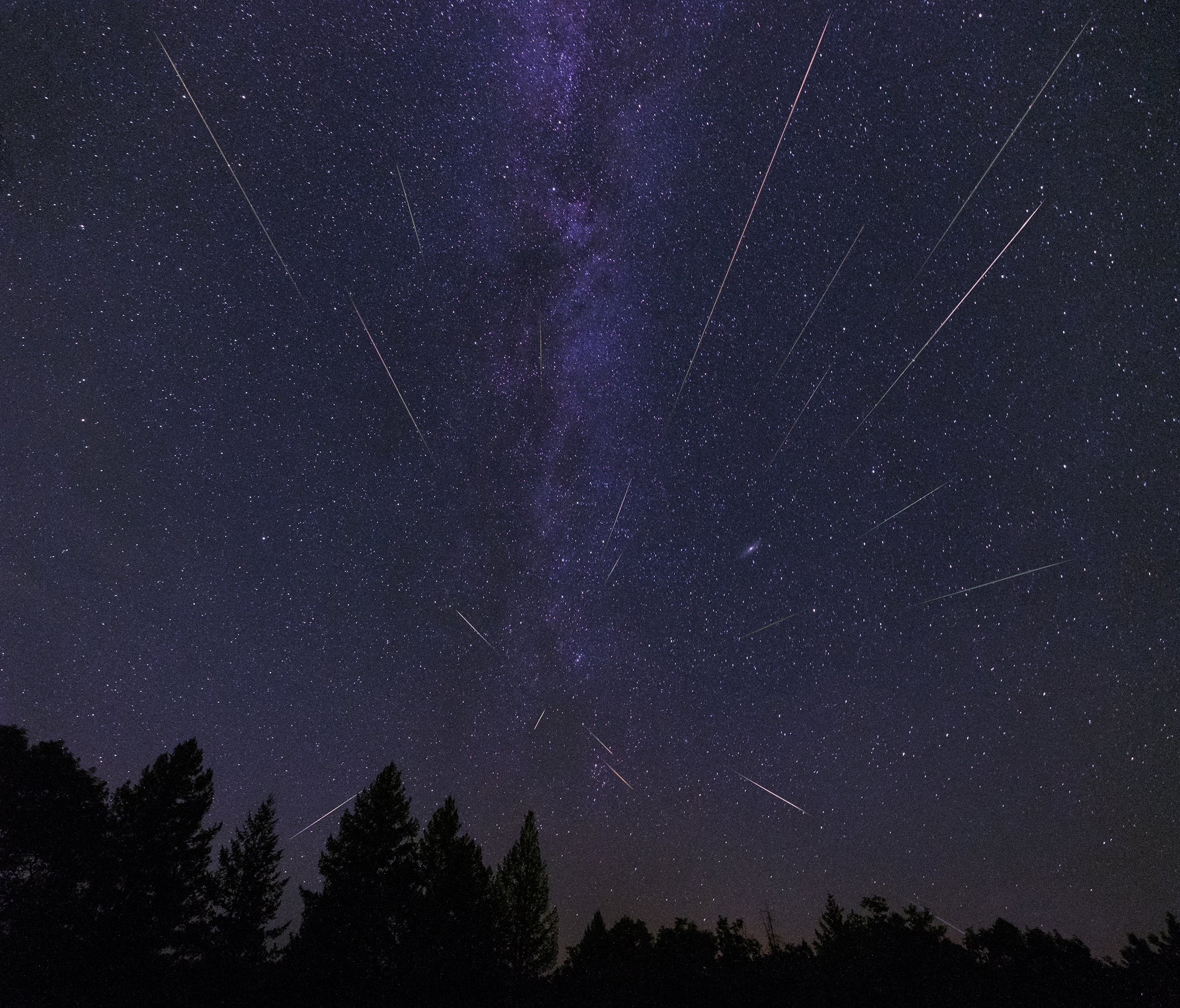 Get ready this weekend for a summer blockbuster you won't want to miss: the biggest meteor shower of the year, the Perseids. They'll peak on the evening of Sunday, Aug. 13 — a favorable time of month, nearly New Moon. If you get to a dark-sky site you may see up to 60 meteors per hour.
For this annual celestial spectacular, we have a comet to thank: 109P/Swift-Tuttle, which was discovered in 1862. This periodic comet only swings through the inner solar system every 133 years, but the trail of debris persists around its orbit. Every year when the Earth passes through this trail, specks of rock collide with the atmosphere and burn up, forming what we see as meteors. Like most meteor showers, the Perseids tend to be at their best around midnight and into the early morning hours, when the Earth's rotation is carrying you into the oncoming debris field.
---
For more on observing the Perseids, check out this 2018 story from Astronomy Contributing Editor Michael Bakich.
Follow Astronomy magazine, the world's best-selling astronomy magazine:
🌎 Website: https://astronomy.com
📖 Subscribe: http://subscribe.astronomy.com
📘 Facebook: https://www.facebook.com/AstronomyMagazine
📸 Instagram: https://instagram.com/astronomy.magazine
🐦 Twitter: https://twitter.com/AstronomyMag
Shop Celestron telescopes:
🔭 Website: https://celestron.com
Follow Dave Eicher:
📘 Facebook: https://www.facebook.com/davidjohneicher
📸 Instagram: https://instagram.com/eicher.david
🐦 Twitter: https://twitter.com/deicherstar